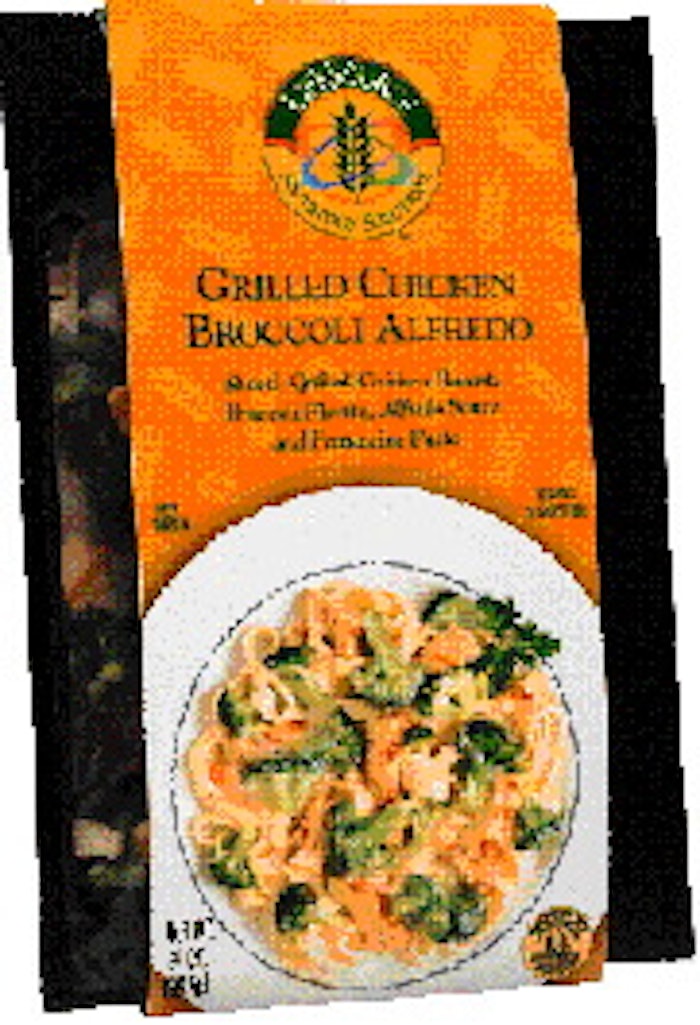 Lifesource Nutrition Solutions, Emeryville, CA, is filling a specialized food marketing niche: Home delivery of frozen, prepared foods formulated specifically for elderly people suffering from chronic diseases such as heart disease or diabetes.
These meals and soups are packaged in foamed, barrier, polypropylene trays with flexible film lidding. Paperboard wraparound sleeves carry the graphics.
Packaging is done on a contract basis at Clipper Foods (Redwood City, CA). Installed there is a Tiromat horizontal form/seal system from Convenience Food Systems (Avon, MA) that forms the trays from foamed PP rollstock called TiroPak. Also supplied by Convenience Food Systems, TiroPak is made on an in-line foam extrusion system.
Though the meals are packaged at a contract packaging facility, "our own staff participates in the packaging operation there," says Sanjay Holay, director of research and development at Lifesource.
"We selected the tray material for several reasons," Holay continues. "It has a premium look, and it's cool to the touch after microwaving, making it user-friendly. The [in-line forming] offers us multiple choices in tray depths, too, and the trays incorporate easy-peel lidding, an important feature for many elderly consumers.
"Typically, we deliver a selection of trayed products to each home on a weekly basis. Each meal component is separately trayed-for example, pot roast is packaged in one tray, and mashed potatoes in another, and so on. The trays are banded together for delivery. The fact that we are delivering an entire week's menu is only one of the reasons why we opted for frozen rather than refrigerated presentation," Holay explains. "We also believe the frozen format generally offers us better preservation of product quality and nutrient-value stability," adds Holay.
Lifesource Nutrition Solutions is owned by privately held Age Wave, LLC, with Monsanto Company serving as a strategic partner.
Companies in this article