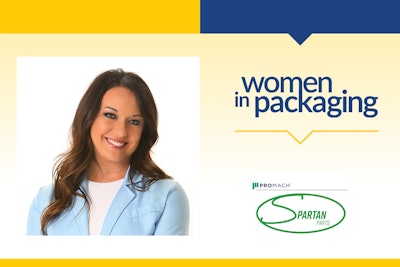 Packaging World's Women in Packaging July supplement presents a candid conversation with Renee Wierenga, Operations Manager at Fogg Filler. Learn about her professional background and her journey into the packaging industry from the automotive sector. In this interview, Renee discusses the hurdles she encountered as a woman in a traditionally male-dominated field and highlights the importance of determination and collaboration. Gain valuable insights into how diversity can foster innovation and drive positive change in the packaging landscape.
What is your name and position?
Renee Wierenga, Operations Manager, Fogg Filler
Tell us about your background and how you got into the packaging industry
.
I started my career in the automotive industry with experience in human resources and procurement. I made the transition to packaging through a friend who convinced me to join the team at Fogg Filler, an OEM of bottle filling and capping machinery.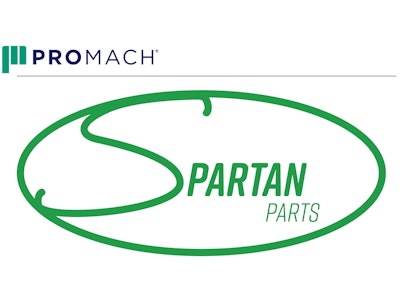 I started in the procurement department at Fogg learning the products, then transitioned to be the operations manager for Spartan Parts, a division of Fogg Filler, focusing on machine retrofits and upgrades. The transition from automotive to packaging was the best decision I have ever made for my career. It has been fun, challenging, and very fulfilling being under ProMach, learning the industry and understanding all the offerings in the packaging world.
The packaging industry is so diverse and always evolving. There are so many innovative companies that are always trying to come up with the latest and greatest ways to truly make an impact for their customers.

What are some of the challenges that you have faced as a woman in a male-dominated industry?
I look at gender as more of an opportunity rather than a challenge, to educate and prove that everyone has a place in the manufacturing industry. There is a level of grit and determination that is necessary to be successful in any business sector.
One challenge I have faced, as a woman, is feeling intimidated as the only female in a room full of men. I use my grit and determination to speak loudly in a room where I otherwise may not be heard. The opportunity comes when we can take the special skills of men and women to bridge the gap and offer different perspectives to come to the best possible outcome for all parties.
What do you think are some of the key factors that have contributed to your success in the industry?
I believe that my ability to communicate and collaborate has greatly contributed to my success. By collaborating with my team, with other departments, and even other brands has offered suggestions and ideas that have been invaluable.
What can the industry do better to support women and increase the number of women in leadership positions?
Knowledge is power and this is spread through community outreach. Packaging associations can offer more women-centered events and groups for both young students and professionals already in the industry where they can network and get involved with women in leadership positions.
Large associations like PMMI already offer several career building workshops and networking opportunities. Knowledge of these programs needs to be increased and spread across all ages of women in the industry and women interested in joining the industry.
A mentor program for up-and-coming professionals would be a great opportunity. Hearing from and being encouraged from women in leadership roles can be transformative. The biggest disservice we can do for the packaging world is to not harness the upcoming talent because they aren't aware the packaging industry exists, or don't feel as if they have a place in it. I feel that if we start introducing the industry before the future work force decides their career path, the number of women in leadership positions will grow naturally.
What advice would you give to young women who are considering a career in packaging?
Network! Join packaging groups in college, get tours of businesses in the industry, talk to people, and understand the market. There are so many facets to packaging that the opportunities are endless. Find a mentor in the industry and really push yourself to be the best you can be. Others will see the efforts and will want to help you be successful. Remember to work hard and always be open to learning something new.

Companies in this article