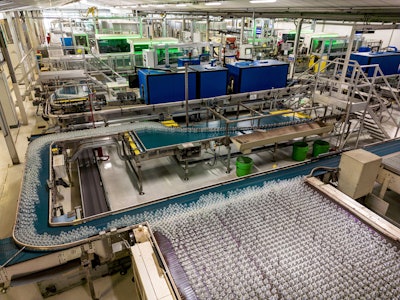 Established in 1825 as Bormioli Rocco, a manufacturer of glass containers, Bormioli Pharma has a long history innovating in the packaging industry. Now, as a strategic partner of many leading drug manufacturers, the company serves the pharmaceutical and biopharmaceutical markets with complete packaging solutions, including glass and plastic bottles, plastic and aluminum closures and accessories.

The U.S. glass bottle market is dealing with continuing supply issues for injectable glass packaging as a result of lingering effects of the COVID-19 pandemic and resulting supply chain disruptions. Bormioli is committed to providing a comprehensive solution with its ever-expanding capabilities in the area of high-value glass vials, rubber stoppers, and aluminum seals. Specifically, the company has invested in strengthening its tubular glass vials capabilities through advanced machinery, while upgrading its platform for molded glass, and expanding clean-room capabilities for the production of rubber stoppers. These developments were supported by recent acquisitions that enable Bormioli to reliably and efficiently produce rubber and aluminum closures, as well as tubular glass vials.
Bormioli Pharma's products help to ensure maximum drug stability by protecting drugs from deterioration, prolonging medication stability, and providing accurate dosing, thereby contributing to the health of individuals receiving treatment.
In anticipation of its upcoming 200th anniversary, Bormioli Pharma launched "50-in-5," an ambitious program to achieve 50% of sustainable raw materials in its pharmaceutical packaging production by 2025. "50-in-5" is a project impacting the entire manufacturing footprint. To achieve this ambitious goal, the company has been strengthening and expanding its industrial platform, with investments of more than 50 million euros to date that will be matched by similar investments over the next three years. Strategies include increasing the percentage of recycled materials throughout the production process and adopting carbon capture and other green materials for container closure components and seals.
Companies in this article