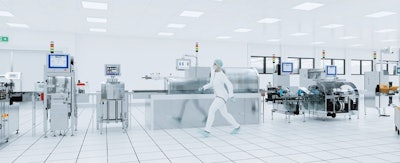 Both tours, one for pharmaceutical (solid) and one for biopharma (liquid) drug applications, take manufacturers through a virtual production facility and offer insights into how Mettler-Toledo systems can support their applications.
Manufacturers can book a tour with a Mettler-Toledo expert who will guide them through the virtual factories and present solutions for physical contaminant detection, fill level control, label and completeness checks, as well as serialization and aggregation technology.
Having effective product inspection equipment in pharmaceutical factories is vital to support regulatory compliance, protect customer brands, and promote consumer safety. The virtual factory tours will allow interested parties to make informed choices about which product inspection equipment is best suited to their application. Customers can choose their own personal tour: for liquid applications the biopharma tour is the best choice, while for solid applications the pharmaceutical tour is the right choice.

Each tour begins with a factory overview that gives access to different areas of the factory such as preparation and packaging. In the preparation area for example, customers will be able to learn more about metal detection systems, designed to detect and reject metal contaminants in powders and tablets. In the packaging area, manufacturers can explore product inspection solutions such as x-ray, checkweighing, vision inspection, and track and trace technology.
During the tour, manufacturers can address individual manufacturing issues and pain points and directly discuss solutions with experts, without obligation.