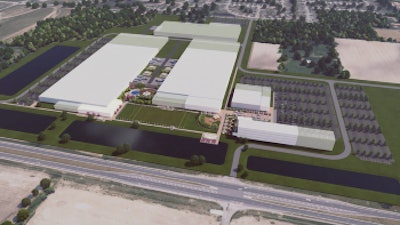 The new Noblesville, Ind. campus will be designed to support the company's anticipated growth over the next several decades with groundbreaking estimated to start in the next 24 to 36 months.
"For 70 years, Bastian Solutions has experienced demonstrated success in central Indiana, and we're proud to continue to call the region home as we embark on the next chapter in our history," said Aaron Jones, President & CEO, Bastian Solutions.
"Our investment in the Noblesville campus will be the largest our company has made to date. This project is indicative of our commitment to Bastian employees, the material handling industry and the state of Indiana. We're excited to build upon the roots we've established here to ensure we're successful for the next 70 years."
To determine the optimal location for the company's new home, Bastian conducted a thorough zip code study of its current Indiana-based employees along with housing market research and labor supply market research to support future growth objectives. The results of the study led the company to select a location in Noblesville approximately 13 miles from its current corporate headquarters. The site will provide ample space for manufacturing, engineering, research and development, and thoughtfully designed outdoor spaces, which will be used to engage with the larger Noblesville community.
"Bastian Solutions is not only investing in their future, but also in Noblesville's," Noblesville Mayor Chris Jensen said. "This project speaks to Bastian's commitment to job growth and economic development in Noblesville, and we are excited for our upcoming successes and bright future together."
Companies in this article