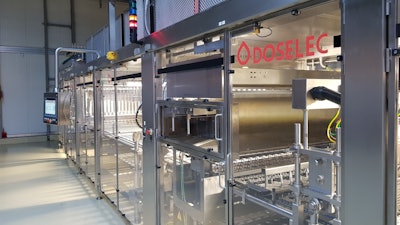 On January 20, the Serac Group, a manufacturer of filling machines for food and non-food liquids in rigid packaging, announced the acquisition of NFM and its subsidiary Doselec, located in Falaise in the Normandy region of France.
The acquisition of Doselec takes place in a global context of strong demand in the dairy products market and more generally in the market for food products in cups, which according to several studies is expected to grow by 16% by 2026.
Manuel Colasse, General Manager of Doselec stated, "We are pleased to join the Serac Group. This will allow Doselec to rely on the international expertise of the Serac Group to establish itself in places where it was difficult to go alone."
Philippe Farrugia, Executive General Manager of the Serac Group stated, "Doselec's expertise is a natural fit with the Serac Group's core business in technical filling and consolidates our position in a fast-growing global market."
Companies in this article