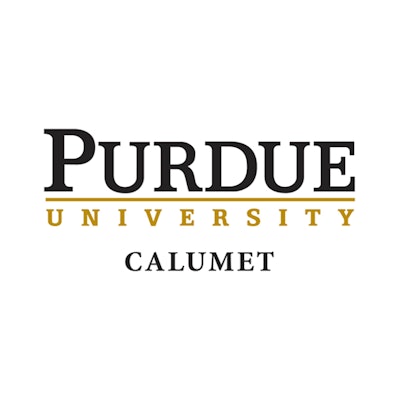 The university's College of Technology has received a federal grant of more than $2.7 million to provide advanced manufacturing training for at least 300 individuals.
The grant, valued at $2,741,491, will be used to prepare Trade Adjustment Assistance (TAA) eligible workers and military veterans among others for positions as mechatronics technicians and industrial machinery mechanics. The U.S. Department of Labor, through its Trade Adjustment Assistance Community College and Career Training Grant Program, in collaboration with the U.S. Department of Education, awarded the grant.
"Our College of Technology has been working on workforce development in northwest Indiana for several years," Purdue Calumet Chancellor Thomas L. Keon said. "Manufacturing partners of our university need an educated workforce with proper training at many different levels. Purdue Calumet's College of Technology is dedicated to providing qualified graduates and training the northwest Indiana workforce in areas of sophistication that are needed in ever-evolving manufacturing technologies."
A key component of the training supported by the grant relates to the university's emerging mechatronics engineering technology program. The program combines mechanical design, manufacturing and electrical control within a foundational context of packaging machinery to prepare individuals for jobs and careers in the rapidly- growing, multi-million dollar packaging industry.
Purdue Calumet offers one of the few mechatronics engineering technology baccalaureate degree programs in the nation.
Dean of the College of Technology Niaz Latif is Principal Investigator for the grant. Professor of Mechanical Engineering Technology Mohammad Zahraee and Technology Laboratory Administrator Rick Rickerson are co-Principal Investigators. Indiana Representative Pete Visclosky supported the grant effort, as did industrial partners of the College of Technology.
"This grant will enable us to provide cutting edge training to northwest Indiana residents who are eager to fill important jobs and make valuable contributions to our region," Latif said. "The support provided by this grant validates the important role Purdue Calumet plays in enhancing northwest Indiana's economic development."
Zahraee added, "One of the four Purdue University Calumet strategic goals of the next five years is 'Community and Business Partnerships', which is driven by our dedication to the role of economic development of the region. This timely grant is testimony to our commitment to this strategic goal."
In addition to instruction, funding from the grant, according to Rickerson, will be used for the purchase of advanced training equipment.