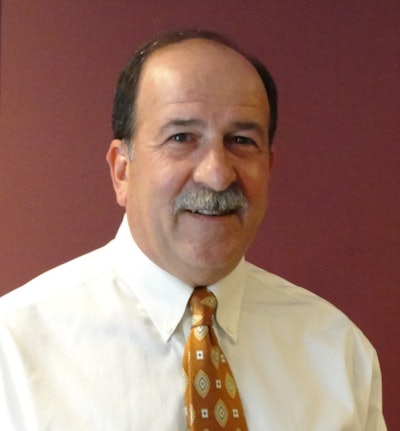 Throughout his tenure with PMMI, he played integral roles in decisions to launch Pack Expo Las Vegas, to acquire the rights to Expo Pack México, and to expand PMMI membership to component suppliers and materials/containers suppliers. PMMI has also benefited from his input on two Long Range Planning Committees.
Jacobson was active in packaging education, and his work on PMMI's Education Committee included establishing the Claude Breeden Scholarship fund for packaging students. Outside of PMMI, his donations of machinery to packaging education programs, and his prominent roles as an Advisory Board member of the South Shore Vocation School (Hanover, Mass.) and a volunteer mentor to the Northeastern University MBA program had a positive influence that will be felt for years to come.
"Mark's service to PMMI and the industry went beyond his active participation on nearly every PMMI committee over the years. He unselfishly gave his time and talents to packaging education efforts — mentoring emerging leaders, providing guidance to vocational schools and university-level programs, and donating machinery to packaging education programs. He truly gave back to PMMI year after year, and touched so many of our lives through his generosity and spirit. He will be sorely missed," says Charles D. Yuska, president & CEO, PMMI.
Jacobson's online efforts made Econocorp an e-commerce leader in the packaging industry, and the first PMMI member to include detailed product information for its entire product line on its Web site.
Always fostering the packaging community, Jacobson was a founding member of the New England Packaging Association, which gives packaging machinery manufacturers in the region an opportunity to come together to address resource sharing and performance benchmarking.
PMMI is grateful for Mark Jacobson's many contributions to the organization and for his leadership.
A service will be held for Mark Monday, May 21, at 11 am at Temple Sinai, 25 Canton St., Sharon, Mass. In lieu of flowers, the Jacobson family asks that donations be made to FRAXA, 45 Pleasant St., Newburyport, MA 02494, or, Pan Mass Challange, TEAM JAUNT FOR JAKE, 77 4th Ave., Needham, MA 02494.