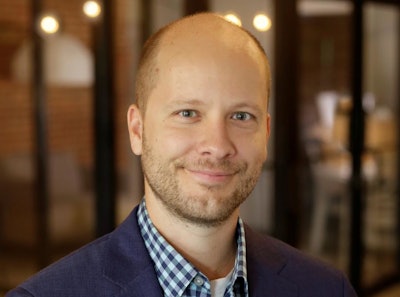 PACK EXPO Las Vegas is right around the corner, Sept. 23-25, and Clemson University will be there once again. Have you ever visited our exhibit? If so, come on back. We'd love to chat, catch up on the past year, and show you what's new. Never been to the Clemson booth? Well don't be a stranger! Stop by to say "Hey," and let us wow you.
Clemson University's Packaging Science program is creating the packaging engineers of tomorrow. We've always brought the best and brightest of them with us to PACK EXPO, and this year will be no different. Our student team designs the entire experience—from theme, to floor layout, to hanging the final decorations. And that passionate team spends the expo time walking hundreds of industry professionals through our academic programs, demonstrating the technology we use, and explaining the research breakthroughs we're making every day. This year's Hunting Lodge theme showcases the benefits of corrugated fiberboard, using the material in unique structural applications. Be sure to check out our corrugated taxidermy and grab a selfie with our larger-than-life tiger paws.
Did someone say studies? Each year, Clemson's graduate students issue an open invitation to PACK EXPO attendees to participate in their pilot experiments, allowing them to investigate new technologies and methodologies for their thesis and dissertation research. This year, we're testing the latest eye tracking and facial coding technology used to track consumer trends and their corresponding biometric response. Every member of our team is well-versed on the studies and equipment, and will be happy to facilitate your participation in all three of our concurrent research projects at this year's show—Retail Optimization, Food Sensory, and Big Data for Beauty Packaging Design.
So, come by and see us in Vegas. At the very least, you'll learn something interesting about Clemson University (beyond our football record), what we teach, and the multiple avenues of packaging research we execute on a daily basis. At the very most, you'll meet our bright and intelligent students, who are eager to chat with you and learn about your company. Getting to talk with you will also help us understand what your business is looking for in your next hire. And, who knows, you just might be talking to your next intern or employee.
Our official address is Booth US-7000, a platform in Upper South Hall near the stairs and the Skybridge to the Central Hall. Keep a look out for the giant orange tiger paws!
Dr. R. Andrew Hurley is the founder of Package Insight and The Packaging School, and an Associate Professor at Clemson University.