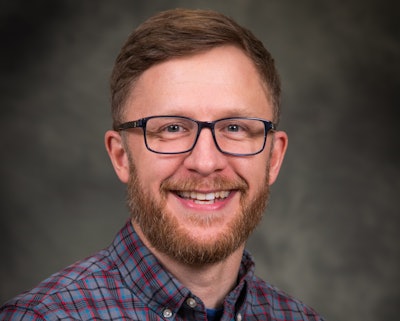 Packaging World:
Are you having challenges finding enough labor?
Jared Stumpenhorst:
Our rural location always provides challenges. We are in Ashton [IL], which has a population of around 1,000 people. We're obviously not getting our employees from Ashton; we draw from about a 30- to 35-mile radius. We're touching on the two biggest neighboring towns, which have populations around 9,000 and 16,000 people. So they're not huge. Thankfully, there's not a lot of huge industry in those towns. There is some though, so we're pretty competitive. But yes, it is challenging.
We run a product mix that is somewhat cyclical. A lot of our products are geared toward the end-of-year holiday season, so we'll ramp up in the beginning of summer, building toward that season, and then it kind of tapers off. So we do see some volatility with the head count we need. We have to utilize temporary placement services and things like that. In addition, in the 15 years I've been at Crest Foods, we've done some sort of an expansion project basically every other year. So we've grown, but the towns aren't exactly growing at the rate we are.
Then, when you throw in the economy being what it has been over the past two years, where, pretty much if you want a job you have one, you start to have difficulty finding employees with the skill levels you need.
Have you found any strategies that help with finding skilled labor?
We have a very stable, full-time workforce. People we hire for full-time jobs don't leave, which speaks a lot to our culture. But it's the temporary labor workforce where we're trying to fill in those surges in labor needs, which are ever changing and very challenging. For those jobs, I can't even tell you all the strategies our HR department has tried, because I can't even remember them all.
But for maintenance and technical positions, we're doing quite a lot with local community colleges. We partner with them to develop their curriculum to manage the needs we have, and we really try to move forward with internship programs to encourage those students to come to Crest Foods. We believe if they see what we have to offer, they will find there's quite a bit more opportunity here than they would have ever thought.
And, starting even earlier with students, we've also partnered a lot with the local high schools and vocational tech schools. We try to have a presence there and talk to students not only about the opportunities at Crest, but also in manufacturing in general. We certainly hope they end up at Crest, but we also just want them to consider manufacturing.
Additionally, this year we're putting a lot of effort into more programs for internal development, so we can develop and grow our talent more from within. We've always done it, but now we want to take it to the next level, not only so our employees here can develop their skills, but also so that, as we try to attract people from the outside, they know there are programs in place here that will provide them with opportunities.
That's kind of our three-tier approach: high school, college, and then internal, which is probably what a lot of people are doing. We're not totally unique.
Our HR and marketing team is also in the midst of revamping our website, as well as launching a marketing campaign that promotes who we are—that we even exist. Honestly, most people I interview didn't even know Crest Foods was a place.
But in terms of entry-level labor, we'd love to get past the approach where we push a ton of people through and hope a few of them stay. That's pretty much where we're at now.
I heard one statistic about how many employees a contract packager might go through in a year from a temp agency. It was just insane.
I would say we're lucky to get one out of six. I guarantee we've gone through well over a thousand people to get 150 or something like that. It's daunting. I started out as a production supervisor 13 years ago, so I remember those times. I empathize with our HR department because it can be pretty discouraging and disheartening when you have people that leave after an hour of work or something like that. It's something that's not unique to Crest. We've talked to a lot of places, and they have the same struggle.
We try to be part of regional groups of companies that are also in manufacturing, although maybe not in food, to benchmark. And some of that is about hiring practices. What are your struggles? How are you guys dealing with this? And we found a lot of companies that are, quite frankly, competitive for employees. But, nonetheless, we all realize and appreciate we probably can help each other. So we have some groups that we work with, whether it be for that or just for general benchmarking and continuous improvement, and just in general, share best practices of how to approach those challenges that all manufacturers have.
Companies in this article