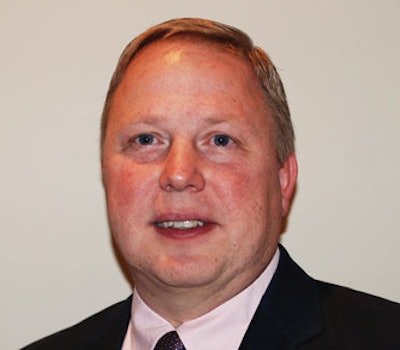 Packaging World:
What are your primary responsibilities at The J.M. Smucker Company?
Joe Zembas:
For the Consumer Foods portion of our Company, my team owns capital management, project execution, and the qualification of new ingredients and materials.
When embarking upon a new packaging machinery project, how important is it for all stakeholders to clarify and agree upon expectations upfront?
One requirement we have in order to begin begin a new packaging machinery project is the creation of a project charter, which defines what the project is and what it is not. That may sound very basic, but it's amusing to get all the stakeholders in a room to agree on the charter, and see how many refinements, etc. that come out of a detailed review of the project charter. A key part of our process is to define what key metric (Cost, Schedule, or Performance) is the priority. You get to choose which one of these the project is to Maximize, which to Constrain, and which to Accept. A project where all the key stakeholders support a clear charter with defined priorities is much more likely to be seen as successful, than one that doesn't have those basic expectations defined upfront.
What areas need to be addressed with suppliers?
With equipment suppliers, we use Request for Quotes (RFPs), Purchase Orders (POs), Performance Specifications, and other vehicles to communicate our expectations. If all key stakeholders are aligned to the items noted in these documents, the project is much more likely to be viewed as successful. These key stakeholders have to possess the technical skills to provide the design and performance input. They are usually your lead operators, maintenance personnel, engineers, and/or first line managers. The two key categories in these documents are the design as well as the performance, and it needs to cover both areas adequately.
With employees?
My mantra is, "You are much more likely to have your expectations met, when you tell people what those expectations are." I like to spend most of my time with my direct reports to define the work, and what success looks like. Hire good people, clearly define what success looks like, then get out of their way and let them do the work.
With managers?
Hopefully, you work for someone who treats you the way I like to treat employees. If not, you can manage that from below in your performance discussions.
Are there other stakeholders that need to be involved in the process?
There are a lot of different stakeholders that need to be involved throughout a successful project, although their level of involvement will vary. In the chartering phase, the key stakeholders setting direction will include more management, marketing, finance, and R&D resources. In the execution phase, it will include more operations and engineering resources. But all need to be actively involved throughout the entire project, even though their level of involvement will be much different at different phases of the project.
How do you ensure that all parties understand and agree to the project charter?
I chuckle, because I'm often challenged with, "Do we really need a charter for this? Everybody knows what we're doing this time… ." Then you put something on paper and get them in a room with the expectation that they sign the bottom when the charter is agreed upon, and people have all kinds of varying thoughts and input. So to ensure alignment, we write a draft charter, define the project sponsors and key stakeholders, send them a copy, and then get us all in a room to align on the clarifications, revisions, etc. before signing off on the final version.
What, if any, consequences should there be for failure to meet these expectations?
I'd say that the more important question is: Why weren't the expectations met? For example, right now we're behind schedule on a project due to the wet weather that we've had in the area for the past month, thus, there aren't any consequences. On another recent project, we had a supplier who simply didn't designate the resources necessary to make our order on time. In that case, consequences were much more appropriate.
Can you provide any examples from your own experience where expectations were not verbalized at the outset of a project, and problems ensued?
Although we push our organization to do what I've described, unfortunately there are a few examples where we didn't put forth the rigor needed, and it's come back on us. Thankfully though, those instances are rare.