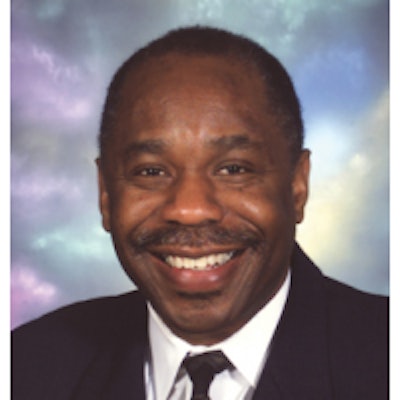 Never before has it been more important for a packaging professional to be a member of an organization that's associated with packaging. Packaging has evolved into a strategic tool that can be leveraged into a competitive advantage. Not only that, the scope and diversity through which packaging can be leveraged grows ever wider. New technologies, new materials, new markets, new regulations—today's professional needs to scan those and other horizons to stay apace. The right memberships can help.
The Institute of Packaging Professionals (IoPP) is the largest organization of its kind, offering its members career-advancing opportunities through educational programs and networking. The National Institute of Packaging, Handling, and Logistics Engineers (NIPHLE) provides similar benefits to its members. The majority of IoPP members work for consumer packaged goods companies; however, NIPHLE members are more likely to work for companies that do sizable business with the government, especially the Department of Defense.
Whereas IoPP and NIPHL are targeted to a profession, there are a variety of organizations that are targeted to a specific industry (food, beverage, cosmetics, pharmaceuticals, household chemicals, etc.). And because those industries heavily rely on packaging, their corresponding organizations might have committees devoted to it. Being a member of such an organization can be a beneficial adjunct for the packaging professional, providing insights from the perspective of a specific application.
In order for memberships to be an effective part of a career-management strategy, the packaging professional has to do more than simply join; participation is indispensible. Organizations have officers and staff; even so, much is achieved through members who serve in volunteer capacities. Participation, in turn, can be parlayed into a higher profile within the company by sharing and applying the gained knowledge and skills. Incidentally, there are automatic opportunities whenever a company holds corporate membership in an organization that also offers individual membership. The company has evidenced its regard for the organization; therefore, a packaging professional who achieves status within the organization simultaneously does so within the company.
And where opportunities are not self-presenting, why not seize the bull by the horns? Where there is no packaging committee, lead the charge to start one. Another avenue is through educational activities. Organizations sponsor seminars and conferences. Determined packaging professionals will advocate inclusion of packaging-related presentations. If the advocate does not want to make the presentation, there is recognition to be had by bringing the need to the attention of the decision-makers or even by recommending a presenter by name.
What makes an organization worth joining? For that matter, having joined, what makes membership worth maintaining? The two questions are so related that they can be addressed using the same criteria. Organizations are an industry unto themselves. Once they emerge, they're subject to paths ranging from growth to stagnation to demise, depending on factors too numerous to address here. They sometimes merge, as what happened with the Packaging Institute and the Society of Packaging & Handling Engineers, resulting in the IoPP. Even so, a professional evaluating the advisability of joining an organization or remaining in one can look to certain criteria.
First is the organization's Mission, its reason for existing. The Mission should be credibly and succinctly stated. It should convey recognition not only of the opportunities associated with the profession or industry but also of associated challenges. Overall, the Mission should present a convincing case to a prospective member or to a present member.
That last requirement is further fulfilled by another communication: a detailing of the specific benefits of membership. All organizations tout the benefits of education and networking; therefore, those benefits should be regarded as necessary but not sufficient, and the packaging professional should expect more. Falling under that category would be the organization's affiliations with fellow organizations, particularly in key geographical sectors. Given the increasing trend toward globalization, an organization that offers its members information and resources from, literally, around the world provides added value. In a related sense, some organizations are members of other organizations, whether called councils, associations, or something else. Those that are and pass benefits on to their members also provide added value.
Yet another basis for evaluating membership in an organization is that organization's presence before certain audiences. A packaging professional who works in a highly regulated industry, for example, should be receptive to membership in organizations known to lobby the interests of the profession and/or industry before regulators. And given the prevalence of sustainability, an organization that can effectively advocate before various special-interest groups certainly has something extra to offer its members.
Gone are the days when a packaging professional could effectively operate within relative isolation. There's too much going on from too many sources for that ever to be the case again. Now, and increasingly in the future, the successful packaging professional will be a card-carrying member of one or more organizations. But deriving the most from membership is a two-way proposition. So ask what your organization can do for you but also ask what you can do for your organization.
Sterling Anthony is a consultant, specializing in the strategic use of marketing, logistics, and packaging. His contact information is: 100 Renaissance Center- Box 43176; Detroit, MI 48243; 313-531-1875 office; 313-531-1972 fax; sterlinganthony1@sbcglobal.net; www.pkgconsultant.com