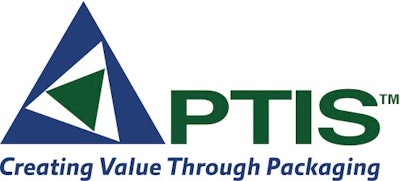 With so much in flux, there is a clear need to help remove noise in the system and move from bad VUCA (volatility, uncertainty, complexity, and ambiguity) to good VUCA. We will identify what is important for packaging organizations and corporate leaders going forward. It's all about good VUCA. Our goal is to help provide foresight in developing strategic packaging pipelines and recommend platform approaches to help navigate a successful journey.
Packaging continues to gain importance across the value chain. Based on our foresight research, as well as leading consultants like Deloitte and McKinsey increasing their focus on packaging, we see a bright future for packaging globally. Preparing for the future will be critical.
PTIS World Class Packaging Organization Model© 2017-2020
In order to lead, organizations need to have multi-year technical and strategic platforms, with near-term through 10+ year, long-term action plans. The long-term pipeline should include a variety of focus areas that they may choose to monitor, rather than actively invest in and work on. But they can readily backburner some and pull forward others based on trends, transformations, and disruptions. The year 2020 is one of those times to pull forward, prioritize, and accelerate.
Platforms are a best practice at many leading organizations since they help focus innovation and research resources on key areas, rather than being diluted among many less focused areas of interest. The goal of platforms is to be able to take the technology/benefit across multiple applications and opportunities to deliver enhanced growth, speed to market, and cost optimization. Frankly, most companies, and even many "leaders," do not have early state/stage packaging pipeline programs to align with brand strategy and product development timing. Packaging needs this as an adjunct to stage gate process.
In order to move towards good VUCA, organizations across the value chain need to know what their best bets are, choose what not to work on, and start working on the top priorities. With these choices come the need for new skill sets, resources, and collaboration opportunities. In many cases, technology is allowing us to do far more, with greater efficiency and effectiveness. The time may not have been right a year, or even six months ago, but is now! Some platform examples:
• Digital Transformation: AR/VR, smart packaging, IoT, Industry 4.0, robotics, sensors, blockchain, etc.
• Consumer understanding and insight for package design, requiring new methods such as online ethnographies
• Artificial intelligence linked with modeling and simulation, digital twins, etc.
• Omnichannel, e-commerce, direct 2 consumer: Center of store sales are up, as is grocery delivery, and some things will not revert post-pandemic. For example, Microsoft and Kroger digital store collaboration (pwgo.to/5674)
• Health, safety, security, authenticity. Packaging is helping consumers through the pandemic. What expectations will stick? Visual indicators? Sensors?
• Managing packaging supply and next generation supply chains, including reshoring, near shoring, and far Shoring. For example, the CEFLEX circular model for flexible packaging (pwgo.to/5675)
• Foresight, scenario planning for future extreme possibilities
• Infrastructure
—Brand purpose and stakeholder capitalism: Hundreds of companies committing to putting all stakeholders on equal footing with shareholders, including Blackrock's commitment and the Closed Loop Fund
—Sustainability, and driving towards a circular economy, including 2030 Corporate commitments to Ellen McArthur, waste reduction, etc.
—Design thinking and new design initiatives will require a focus on thinking circular
—Virtual meeting tools: web meeting capabilities have been available, but with limited use until March 2020. Quick companies force attention on applying them and driving improvement and adoption. Zoom and MS Teams have been at the forefront.
—Automation and contract packaging: Machinery and equipment are more prominent in packaging, so asset strategy is more integral and needs to be bigger part of the conversation
Both traditional and non-traditional collaboration is crucial in terms of speed to market and advancing in areas new to packaging. Brand owners, suppliers, and others across the value chain should:
• Identify platform opportunity areas that make sense for your business, now and in the future
• Review one anothers' strategic platforms to identify opportunities for common interest, synergies, and collaboration
• Create or participate in pre-competitive, and/or non-competitive consortia opportunities
Building a long-term strategy with the key elements described above will help your company be prepared for the future, and to take and make packaging a core and differentiating element in the organization of the future.
PTIS, LLC is a leading business and technology management company focused on Creating Value Through Packaging©.