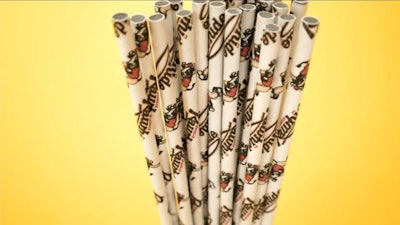 Along with the help of their HP T400 series digital printer, KC Straws is bringing lithographic quality printed paper straws and wrappers to the ever-expanding market. Not only are they changing the look of straws but providing an alternative to the current single use plastic dilemma.
When asked "Why Straws?" President, Rob Reeves, responded "We recognized the growing need for an alternative to plastic and we knew we could deliver a quality paper product. We have been in the paper business for over 30 years and we have the capability to innovate. So why not do better for the planet while doing better for the consumer?"
KC Straws is ready to accept straw orders today with multiple SKU's in stock, ready to ship, and a current turn-around time of two weeks on custom printed orders.
Go to youtu.be/nlGuY17CB3E to learn more about KC Straws' new product line of Paper Straws.
Companies in this article