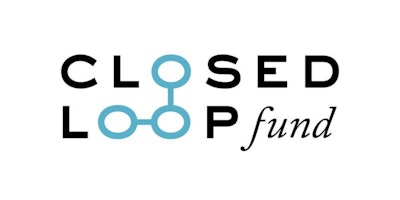 Amazon has announced it will invest $10 million in the Closed Loop Fund to support recycling infrastructure in the U.S. Amazon's investment will increase the availability of curbside recycling for 3 million homes in communities across the country, making it easier for customers to recycle and further develop end markets for recycled commodities. The investment will divert 1 million tons of recyclable material from landfill into the recycling stream and eliminate the equivalent of 2 million metric tons of CO2 by 2028—equivalent to shutting down a coal-fired power plant for six months.
Explains a press release from Amazon, roughly half of Americans today lack access to convenient, sufficient curbside recycling at their homes. Closed Loop Fund finances the building of advanced recycling infrastructure and services, bringing this service to the community while saving taxpayers and municipalities money.
"This investment will help build the local capabilities needed to make it easier for our customers and their communities to recycle and to increase the amount of material recycled across the country," says Dave Clark, Amazon's Senior Vice President of Worldwide Operations. "We are investing in Closed Loop Fund's work because we think everyone should have access to easy, convenient curbside recycling. The more we are all able to recycle, the more we can reduce our collective energy, carbon, and water footprint."
Closed Loop Fund invests in sustainable consumer goods, advanced recycling technologies, and the development of the circular economy. It aims over the next 10 years to eliminate more than 16 million tons of greenhouse gas, divert more than 8 million cumulative tons of waste from landfills, improve recycling for more than 18 million households, and save nearly $60 million for American cities.
Says Closed Loop Fund CEO Ron Gonen, "Amazon's investment in Closed Loop Fund is another example of how recycling is good business in America. Companies are seeing that they can meet consumer demand and reduce costs while supporting a more sustainable future and growing good jobs across the country. We applaud Amazon's commitment to cut waste, and we hope their leadership drives other brands and retailers to follow suit."
According to Amazon, its investment in Closed Loop Fund furthers its commitment to reducing packaging waste through its Frustration-Free Packagingprograms, which are designed to produce less waste than traditional packaging. Amazon works directly with thousands of manufacturers to help them redesign their packaging, eliminate waste throughout the supply chain, and ensure products arrive undamaged on customers' doorsteps. Amazon introduced Frustration-Free Packaging 10 years ago, and it has eliminated more than 244,000 tons of packaging materials to date, avoiding 500 million shipping boxes.