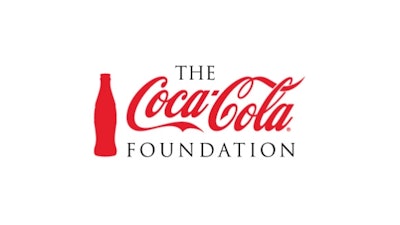 Marine debris has become a global crisis for our waterways and oceans and an imminent concern for consumers, communities and industries. To help address the challenge of waste in waterways and help improve the collection of recyclables for reuse, The Coca-Cola Foundation is contributing $1 million to The Recycling Partnership to support a new coastal and waterway communities grant program. The program will provide new carts with lids to targeted communities from the shorelines of Southeast Texas up to Maine, along the Mississippi River and Great Lakes, and in the Pacific Northwest.
"We know from experience and research that providing lidded curbside recycling carts is part of the solution to curbing marine debris in developed countries," says Keefe Harrison, CEO, The Recycling Partnership. "By providing households with a lidded container, we can help ensure that recyclables stay in the recycling stream and don't end up in our oceans, rivers, and lakes. We're thrilled to have this grant to support much-needed recycling infrastructure in coastal and waterway communities. We look forward to partnering with more companies and organizations to build on The Coca-Cola Foundation's significant contribution towards implementation of real-world solutions."
In July, The Recycling Partnership will announce an RFP to communities to apply for the coastal community cart-based grants on its website. The grants will be awarded on a rolling basis with work to follow shortly after in the selected communities. As part of the cart grants, The Partnership will team up with local organizations for a litter/beach cleanup initiative. The rapidly growing organization will also solidify best practices that will serve as a roadmap for local governments to implement in other coastal and waterway communities.
"The Coca-Cola Foundation places a high priority on supporting organizations like The Recycling Partnership that are substantially improving recycling in communities through infrastructure and education," says Helen Smith Price, President, The Coca-Cola Foundation. "Through this new program, people living in coastal and waterway communities will be provided with the recycling program they need to prevent recyclables from entering waterways while also improving collection for future use."
The Coca-Cola Company has contributed more than $13 million to support recycling programs and infrastructure and placed more than 1 million recycling bins in communities throughout the U.S. These efforts support the Company's recently announced World Without Waste initiative, which aims to collect a bottle or can for every one the Company sells by 2030.
"The Coca-Cola Company has been one of our largest and most dedicated supporters," says Harrison. "The Coca-Cola Foundation's $1 million donation to improve recycling infrastructure in coastal and waterway communities along with the additional $2.3 million in support The Recycling Partnership has received from The Coca-Cola Company over the past four years, signifies their recognition of the enormous challenge we face not just as a nation, but also as a planet to prevent marine debris. Together we can promote cleaner waterways by collecting more recyclables using closed-top, curbside recycling containers."
Companies in this article