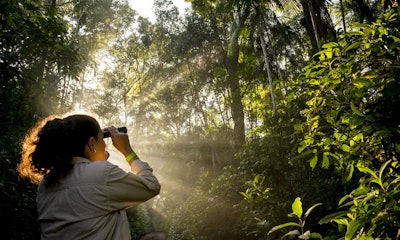 World Wildlife Fund (WWF) has announced the Cascading Materials Vision, a platform that seeks to enable a global system of efficient materials management, creating markets that better the reuse of materials to reduce waste. Grounded in a framework of guiding principles, the Cascading Materials Vision convenes industry and other stakeholders to help every business and industry source secondary materials, those that have already been used at least once in some form, to protect their profits, the environment, and the future wealth of natural resources.
Says WWF, as global population rises, we face both resource scarcity, which affects our ability to produce goods, and increased waste disposal, which negatively impacts ecosystems and communities. Both challenges could be eased by the increased use of secondary materials. Businesses want to be part of the solution and use more secondary materials, but systematic barriers make acquisition and sourcing difficult at the quantity and quality needed.
Through alignment and collaboration, the Cascading Materials Vision strives to engage stakeholders across both private and public sectors to minimize such barriers. Businesses and organizations that have already signed on include, American Chemistry Council, AMERIPEN, Ball Corporation, The Coca-Cola Company, DuPont, European Bioplastic Association, Keurig Green Mountain, Inc., The Materials Leadership Council (MLC), McCormick, McDonald's, Nestlé, Ocean Conservancy, Pathway21, The Recycling Partnership, Royal Caribbean Cruises Ltd., and Target.
The companies and organizations that sign onto the Cascading Materials Vision agree to abide by a set of guiding principles for decision making that align materials management practices, allow for greater collaboration across industry, and create easier sourcing of secondary materials. These principles range from systems thinking to evaluating environmental impact to implementing solutions that work for today but can adapt to the future. By aligning with stakeholders and collaborators around a common vision of a responsible future, WWF hopes to use this framework to influence relevant sectors toward achievable, sustainable and inclusive solutions that address the systemic issues that prevent creation, trade and use of secondary materials.
"We can quite literally do more with less simply by using materials more than once. With clear interest and willingness from industry to embrace this concept, WWF saw an incredible and imperative need to act," says Erin Simon, Deputy Director, Packaging and Material Science at WWF. "By bringing stakeholders together onto one cohesive platform, the Cascading Materials Vision will help reduce the burden on our natural systems and enable creation of the global markets needed to make quality secondary materials accessible and reliable.

"We are inspired by the number of companies who have already spoken up about the need for a global market of secondary materials. With some of the world's largest and leading companies already committed to the Cascading Materials Vision, we're confident that this platform will create the catalyst needed to jumpstart the secondary materials market, protect our natural resources, and meet the production demands of our growing population."