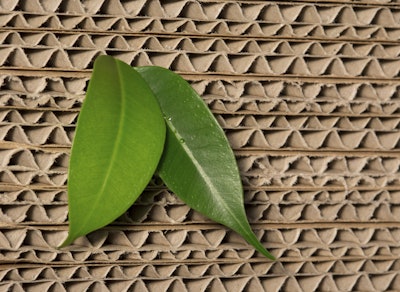 The Corrugated Packaging Alliance (CPA) has announced that advancements in papermaking technology and the availability of high-quality fiber have made it possible to reuse more old corrugated containers (OCC) in the manufacturing process while at the same time maintaining the strength characteristics of new boxes.
The recovered paper utilization rate in containerboard has been fairly stable during recent years, but it increased from 27% in 1990 to 47.3% in 2000 and reached 48.4% in 2015. The amount of fiber reused in boxes varies for different applications, with recycled content being as high as 100% for packaging many consumer product goods items and as low as 38.4% for packaging direct food-contact items like fresh produce.
Corrugated products can be made from 100% new fiber, 100% recycled fiber, or a blend of these fibers. The worldwide market needs both new and recycled fiber in order to produce the best quality of corrugated material and ensure a consistent and sustainable supply.
The OCC recovery rate reached a record-high 92.9% in 2015. Both high recovery rates and high reuse of fiber are examples of the corrugated industry's commitment to producing sustainable packaging.