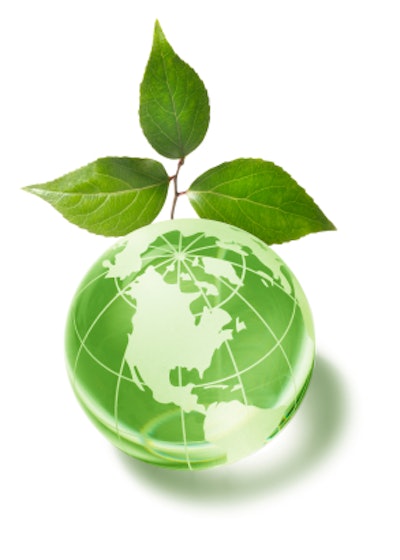 With increasing demand from the food and beverage industry, the global green packaging market is expected to grow at a CAGR of 7.84% from 2014-2019, says research firm TechNavio in its new report, "Global Green Packaging Market 2015-2019." TechNavio defines green packaging as packaging produced from sustainable, renewable, and recyclable raw materials. "Green packaging technology uses materials such as paper, plastic, metal, and glass, which can be easily bent or molded as needed," says the report. "One of the major advantages of green packaging is that it produces fewer toxic emissions."
According to the report, the food and beverage industry is the largest consumer of green packaging materials. As demand for eco-friendly packaging materials increases, manufacturers of food and beverage products have started developing green products to preserve food and its nutritional value.
"Companies like Cadbury, Coca-Cola, ConAgra Foods, Nestlé, and PepsiCo use sustainable packaging materials, which gives them a competitive advantage over other market players," says Faisal Ghaus, Vice President of TechNavio.
Furthermore, the new TechNavio report emphasizes the introduction of stringent government regulations in the market. The introduction of an extended producer responsibility (EPR) approach for many packaging companies in several states in the U.S. is one such example. EPR is a policy that mandates manufacturers to pay for the recycling process and safe disposal of their products.
"As a consequence of stringent policies, many manufacturers prefer using green packaging materials for sustainable products rather than incurring the additional expense of handling the packaging at the end of its life cycle," Ghaus adds.