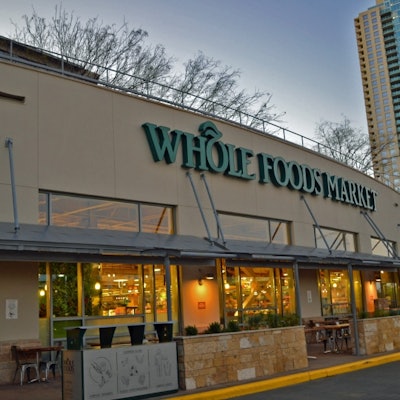 According to a survey of consumer perceptions, four of the nation's top 10 greenest brands are Whole Foods Market, which was ranked first, with a reputation score of 77.5; Johnson & Johnson (67.5); Kimberly-Clark (65.8); and Procter & Gamble (65.7). The 2012 ImagePower Green Brands Survey, conducted by Landor Associates and Penn Schoen Berland (PSB), measures consumer perceptions of green brands and corporate environmental sustainability practices. The results of this year's survey also make up the 2012 Newsweek Green Brands Ranking's reputation score and uncover four brand segments:
• Unsung Heroes: Brands with strong green practices, but little public awareness
• Free Passers: Brands with limited green practices, but strong brand halos that drive their green reputation
• Losers: Brands with limited green practices that are publicly recognized for these limitations
• Winners: Brands with strong green practices that are publicly acknowledged
The survey was conducted as an online poll of 8,743 Americans 18 and older. The data was weighted to ensure a representative sample of the U.S. population. The study has an overall margin of error of +/-1.05%. Each respondent was randomly assigned a selection of 13 to 15 major brands with which they were familiar on questions pertaining to qualities of the brand and its green behavior. Data were collected about the largest 215 U.S. consumer-facing brands and 36 major foreign consumer brands. The reputation score was calculated based on these responses.
"The four distinct brand segments we uncovered give valuable insight into the connection, or lack thereof, between brand behaviors and consumer perceptions. We know that brands can no longer act in quiet isolation, which is why gauging how consumers perceive their initiatives is so important," explains Alex Braun, vice president of Penn Schoen Berland.
As in previous years, the survey provides a ranking of the brands based purely on consumer perceptions. The brands were measured across a wide array of general and environmental attributes, including "strong brand," "high quality," "good value," "is a green company," "is an environmental leader," and "has environmentally friendly products." Consumers also provided insight into their green purchasing habits and their perception of brand packaging and the impact of green advertising.
Says Hayes Roth, chief marketing officer of Landor, "While interest in green across categories will only grow in the years ahead, this survey illustrates how much confusion still remains in the public mindset as to who and what qualifies as a green brand. This is why brands that can authentically speak to and deliver on the promise of sustainability will ultimately realize both social and economic gain in the foreseeable future."
Image courtesy of Whole Foods.