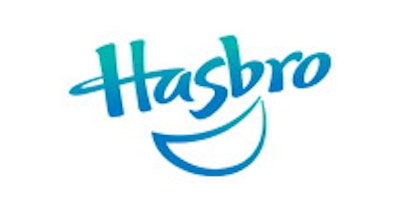 Global branded toy company Hasbro, Inc. has announced plans to reduce the materials used in product packaging for many of its highly popular global brands, including My Little Pony, Nerf, and Play-Doh. According to the company, this new initiative will result in an approximate 15% improvement in the average product-to-package ratio of brands and products included in the initiative, with retail availability of Hasbro products in the more environmentally efficient packaging beginning this year.
Hasbro says that over the next two years, retailers and consumers will begin to see an even broader range of packaging efficiencies put in place, including redesigned disposable boxes and blister packs that use less material. As an example, a more efficient package design for the My Little Pony assortment pack is expected to reduce the size of shipping containers by 20%, creating transportation efficiencies.
Packaging that serves the dual purpose of long-term storage, such as game boxes, is not included in the initiative.
"Improving Hasbro's product-to-package ratio underscores our long-standing commitment to environmental sustainability," says Duncan Billing, Hasbro's global chief development officer. "This initiative is designed to streamline our manufacturing processes and reduces our use of natural resources, providing consumers with more manageable and environmentally responsible packaging for our products."
Latest of a number of sustainable packaging initiatives
Reducing total packaging size is the most recent effort in a series of sustainable packaging initiatives by Hasbro, all of which the company says have been designed to minimize the environmental impact, including:
• Phase-out of polyvinyl chloride in packaging: In 2011, Hasbro announced plans to eliminate PVC from all new core toy and game packaging beginning in 2013.
• Elimination of wire ties: In 2011, Hasbro replaced all wire ties in its packages with ties made from paper rattan or bamboo mix to reduce environmental impact. The effort eliminated approximately 34,000 miles of wire ties—more than enough, it says, to wrap around the circumference of the Earth.
• Increasing recycled content: In 2011, Hasbro achieved its goal to derive at least 75% of paper and board packaging from recycled material, or from sources that practice sustainable forest management. By 2015, Hasbro plans to increase that target to 90%.
• Responsible paper sourcing policy: Hasbro implemented an aggressive paper sourcing policy in 2011, providing guidelines for suppliers regarding sustainable paper sourcing to help ensure that paper used in Hasbro products aligns with the company's commitment to environmental sustainability.
In addition to these sustainable packaging initiatives, Hasbro reports that it is committed to continuous improvement in corporate social responsibility. The company's CSR efforts focus on three key priorities: product safety, manufacturing ethics, and environmental sustainability.
In recognition of Hasbro's company-wide CSR efforts, the Ethisphere Institute named the company one of the "2012 World's Most Ethical Companies," in March 2012. Hasbro was also included among the 2012 winners of the U.S. Environmental Protection Agency's Climate Leadership Awards, which recognize corporate, organizational, and individual leadership in addressing climate change and reducing greenhouse gas (GHG) emissions.
Companies in this article