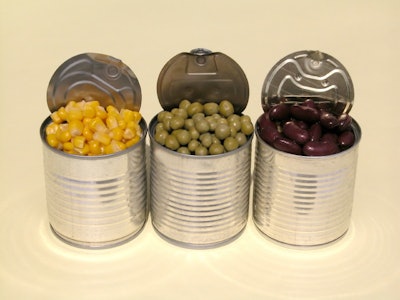 A recent article from CBS News provided an overview on the Food and Drug Administration's rejection on March 30 of a petition from environmentalists that would have banned Bisphenol-A from all food and drink packaging, including plastic bottles and canned food.
The article reads, "The agency said that petitioners did not present compelling scientific evidence to justify new restrictions on the oft-debated chemical, though federal scientists will continue to study the issue."
CBS News reports that the Natural Resources Defense Council's petition was the latest move by public safety advocates to prod regulators into taking action against the chemical. The NRDC petitioned the FDA in 2008 to ban BPA as a food additive, including all uses in food or beverage packaging. When the FDA failed to respond within the required time frame, the group sued the agency. In December, the FDA said it would rule on BPA use in food by the end of March, HealthPop reported.
According to CBS News, about 90% of Americans have traces of BPA in their bodies, mainly because it leaches out of bottles, canned food, and other food containers. A study last November found people who eat a serving of canned soup for five consecutive days could raise their urinary BPA levels by 1,000%.
CBS News adds that some scientists believe exposure to BPA can harm the reproductive and nervous systems, particularly in babies and small children, potentially leading to cancer and other diseases. They point to results from dozens of BPA studies in rodents and other animals.
But CBS News reports that the FDA reiterated in its response that that those findings cannot be applied to humans. The agency said the studies cited by NRDC were often too small to be conclusive. In other cases, they involved researchers injecting BPA into animals, whereas humans ingest the chemical through their diet over longer periods of time. The agency also said that humans digest and eliminate BPA much more quickly than rats and other lab animals.
"While evidence from some studies have raised questions as to whether BPA may be associated with a variety of health effects, there remain serious questions about these studies, particularly as they relate to humans," the agency said in its response.
The agency's official position is that there is "some concern" about BPA's effects on young children. The government is spending $30 million to conduct additional studies on the chemical's impact on humans. Several federal studies published in the last two years suggest that even human embryos retain far less BPA than other animals.