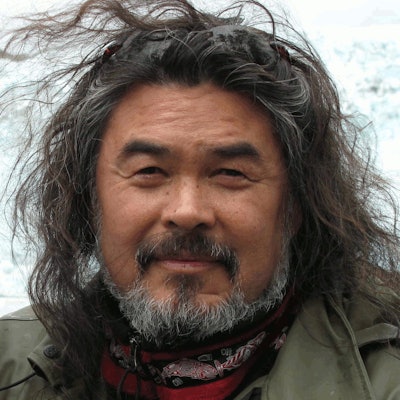 The Sustainable Packaging Symposium 2012: Advancing Sustainable Supply Chains with Optimized Packaging announces the addition of Keynote Presenter Dune Lankard to this year's program. The board president and founder of the Eyak Preservation Council will speak on designing a sustainable seafood supply chain. His presentation, entitled "Copper River Salmon—Swimming up the Value Chain," will be delivered April 5 at the Hilton Americas in Houston, TX.
A Native Alaskan Eyak, Lankard has connected the preservation of the salmon habitat in Alaska to the sustainable future of his ancestral region. He has designed many replicable models for the conservation of environments that are critical to the habitat of the salmon, while creating greater sustainability for the communities that depend on the salmon. His more recent efforts to create community cold storage and fish processing facilities—which utilize innovative supply chain techniques—will allow the Native fishermen to capture the full value of their salmon catch, from sea to consumers, rather than just from catch to processor. In addition, his efforts result in a better quality of fish and preservation of a thriving fishing culture.
Scheduled for April 3 through 5 at the Hilton Americas, Houston, Sustainable Packaging Symposium 2012 is organized by GreenerPackage.com and the American Institute of Chemical Engineers' Institute for Sustainability. Registration to SPS 2012 is still available.