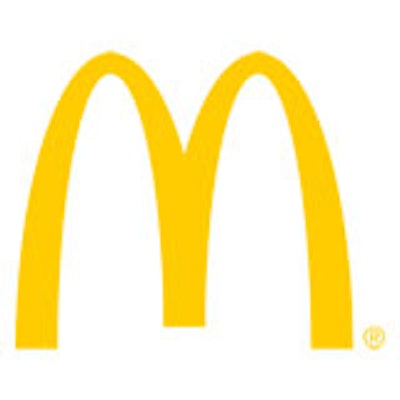 McDonald's Corporation has announced its Sustainable Land Management Commitment (SLMC), a significant advancement in the company's effort to ensure the food and packaging used in its restaurants around the world is sourced from certified sustainable sources. The McDonald's SLMC requires that, over time, its suppliers will only use agricultural raw materials for the company's food and packaging that originate from sustainably managed land. This commitment is guided by a long-term vision and supported by an external, third-party annual evaluation process.
"McDonald's serves customers around the world, and we accept the responsibility that comes with our global presence," says McDonald's CEO Jim Skinner. "We will continue to focus our energy on developing sustainable sourcing practices and broadening our menu choices. Each year, we set goals that challenge us to put our resources toward strengthening communities and helping maintain a world that can carry all of us well into the future."
McDonald's actions initially will be focused on five raw material priorities: beef, poultry, coffee, palm oil, and packaging. Based on a thorough analysis conducted in collaboration with the World Wildlife Fund (WWF), the five raw materials that are the initial focus of the SLMC were identified as having the most potential sustainability impacts.
As part of the SLMC, McDonald's has joined the Sustainability Consortium, an independent organization dedicated to implementing measurable progress based on life-cycle science.
"We know that our customers care about where their food comes from," says Francesca DeBiase, McDonald's vice president for Strategic Sourcing. "McDonald's and our suppliers have taken many positive steps in the past 20 years to improve the sustainability of our supply chain, and now we're reaching even higher with our vision for sourcing all of our food and packaging from certified sustainable sources."
In the area of packaging, McDonald's focus is on wood fiber, since it is the predominant material used in the creation of its consumer packaging, from sandwich wraps and fry boxes to takeout bags and tray liners.
McDonald's has been working with packaging suppliers to ensure that wood fiber used in its supply chain originates from legal and acceptable sources. McDonald's will not knowingly purchase from suppliers that source otherwise, and they give preference to the purchase of wood fiber that has earned credible, third-party certification.
McDonald's says Forest Stewardship Council (FSC) is the preferred certification as it provides the best assurance of meeting the company's standards. Other forest certifications recognized include the Sustainable Forestry Initiative (SFI), Programme for the Endorsement of Forestry Certification (PEFC), CSA International (Canada), and Cerflor (Brazil).
The SLMC was announced in conjunction with the release of McDonald's 2010 Worldwide Corporate Responsibility (CR) Report, titled "What We're Made Of."