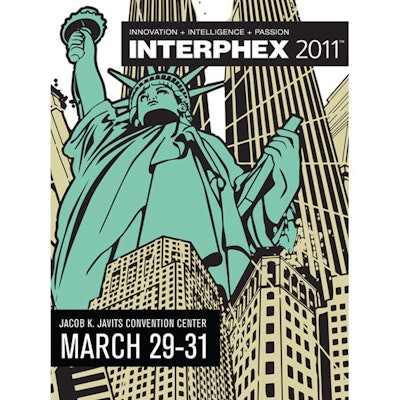 Sitting in room 2D11 at New York City's Jacob Javits Convention Center during Interphex USA 2011, it was easy to judge a group of pharmaceutical packages. But after spending a couple of hours on March 29 evaluating a dozen packs for the Healthcare Compliance Packaging Council's (HCPC) 2010 "Compliance Package of the Year," I developed a greater respect for package designers.
Not only do these folks strive to develop packaging aimed at improving patient compliance to medication regimens, they must make the packs as child-resistant and senior-friendly as possible. Packs must be printed with the necessary legal and regulatory details and instructions, they must meet corporate economic goals, and if possible, they should offer a sustainable or environmental benefit.
Thanks to Vicki Welch, HCPC's communications director, and Walt Berghahn, executive director, for this first-time opportunity. Judges made written comments on the packs, and rated them on their ability to increase pharmaceutical compliance, for their innovative package design, unique packaging features, and user-friendliness. The winner will be announced at the May 3 Rx Adherence 2011 event in New Brunswick, NJ.
Interphex 2011, March 29 – 31, expected to draw more than 7,000 attendees from 41 states and more than 45 countries, with at least 650 exhibitors in 162,500 sq ft of exhibit space. Interphex press releases refer to the event as a "source for leading-edge technology, education, and sourcing of the products and services that drive scientific innovation for Life Sciences manufacturing."
Representatives of the Puerto Rico Industrial Development Company (PRIDCO), as well as officials from INDUNIV, a nonprofit consortium of industry, academic, and government members, were at Interphex New York to promote Interphex Puerto Rico, scheduled for Oct. 20 – 21 at the Puerto Rico Convention Center in San Juan.
Companies in this article