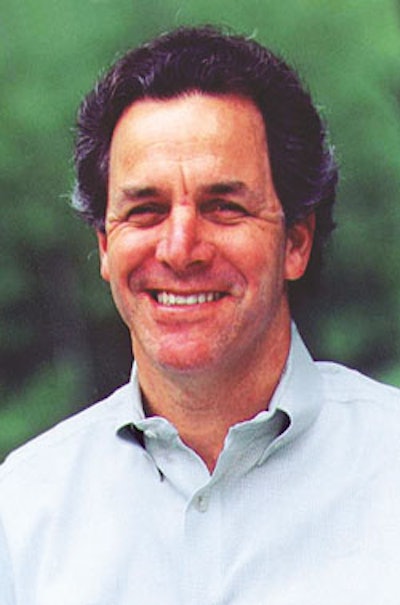 PW: Describe the company's packaging choices and how environmental concerns play into those decisions?
Hirshberg: We work with the University of Michigan (and others) to conduct life-cycle analyses of our packaging choices. Source reduction is our number one goal. By selecting polypropylene, which is lighter in weight than some other materials we could have chosen, we've eliminated the need to use hundreds of tons per year of plastics.
PW: What influence does environmental responsibility play in introducing new packages?
Hirshberg: We have to pull out all the stops to find the most responsible, lightest-weight, most reusable, most recyclable packaging solution. That's why we don't use aluminum as an inner seal. It's fairly light in weight, but it requires far more energy in its manufacture than do lightweight plastics. Also, the shreds of aluminum left on the lip of the cup render the cup unrecyclable. We use extremely lightweight corrugated cases, and we've gone with natural dyes on our printing processes.
PW: How do you justify the cost of your environmental stance?
Hirshberg: There's a lot of dollar savings for us. It's not pure altruism. Last year, we saved about $132ꯠ in reduced dumpster charges by recycling waste out of the plant. Also, when you go out of your way to say you're an environmentally responsible company, you invite scrutiny. So the payback for us is that it keeps us completely consistent in terms of our brand proposition. For us to not do these things would be a complete breech of our consumer promise to be environmentally responsible, and I think we would definitely lose market share as a result. When we conduct a study that costs us, say, $25ꯠ, I don't have a direct return-on-investment number. But I believe the reputation we've built with our environmental stance reflects positively on us.
PW: Clarify the Dannon-Stonyfield arrangement and what it will mean to these packaging and environmental issues in the future?
Hirshberg: Dannon is a minority investor and bought 40 percent of the company from equity shareholders. They've left me and my management team completely independent and autonomous. By all means we'll continue our ecological commitment. Worldwide, Dannon is a really impressive company environmentally. In Europe they use even lighter-weight packaging than we do in a lot of cases. They have had environmental audits of their operations and are one of the most environmentally responsible food companies in the world. —JB