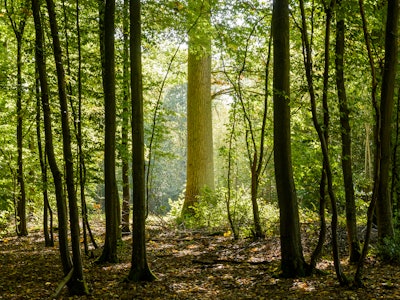 As they navigate the marketplace of products, a growing number of consumers want to make purchases that are good for their own health and for the health of the environment.And as consumer interest in environmental and health-related matters increases, so too does the commitment to sustainability from the market as a whole.

More companies are recognizing the importance of making products that ensure social, environmental, and health-related benefits. In fact, minimizing the environmental and health impacts of consumer products and packaging has become critical to many brands'reputations.

Based on research from the Natural Marketing Institute conducted among 80,000 consumers since 2002, we're seeing the mainstreaming of environmental and health concerns, and a massive cultural shift as sustainability gains groundswell not only in America, but also around the world. This push for an ever-cleaner and better environment is causing disruptive innovation across many industries, and new trends toward transparency in manufacturing and marketing continue to appear.

Yet as the number of companies making environmental and health claims skyrockets, consumers can become overwhelmed. How can consumers better distinguish between brands taking real action to ensure social, environmental, and health-relatedresponsibility and those engaged in a hollow marketing exercise?

Our research suggests almost two-thirds of consumers think companies label products green "just so we'll buy them." So it's critical that companies adopt rigorous and reputable labeling and certification systems to build consumer awareness, understanding, andtrust.Successful labeling and certification processes help assure consumers that companies are not just talking the talk, but rather they're taking clear measures to ensure their products are environmentally and socially sound.

Labels such as the U.S. government-backed Energy Star program have, over many years, built very high levels of trust and recognition. Consumers know that when they purchase an Energy Star-labeled appliance, they are buying a product that helps protect theenvironment through energy efficiency while also providing substantial energy cost savings.

In forestry, our surveys indicate the Sustainable Forestry Initiative (SFI) is a certification standard with the highest levels of both recognition and trust, created over many years. The SFI certification standard includes independent, third-party verification identifyingforest products that come from well-managed forests.

Consumers who purchase forest products with the SFI label can be assured those products have been responsibly sourced or are derived from responsibly managed forests. SFI-certified forests are managed for a range of important environmental, social, andeconomic values, like protecting biodiversity, allowing for recreational opportunities, and providing economic opportunities to local communities.

In decades past, most Americans likely would have had to guess as to whether their consumer purchases were supporting practices that were healthy for the environment and for themselves. But with so many trusted labels now available to them,that's no longer the case.

Trusted labeling and certification programs empower Americans to make the right choices for the environment and for their families. And the more trusted labels that are available in the marketplace, the more options Americans have to help protect theirenvironment.

In fact, over 40% of Americans say a seal or mark indicating an "environmentally friendly product" increases the likelihood they'll buy the product.Some 100 million Americans now agree seals and certification play a critical role in ensuring environmental responsibility.

And awareness and trust in environmental labeling continues to grow. Consumer awareness of the SFI label, for example, is up 10% in just a few years and now stands at 41% based on surveys with U.S. consumers.

Whether it is forest products, beverage containers, or electronics, Americans want to know where their stuff comes from and whether it's made with environment and health concerns in mind.Labeling and certification provide that assurance, identifying products made in an environmentally and socially conscious manner, allowing consumers to feel confident about the purchases they make.