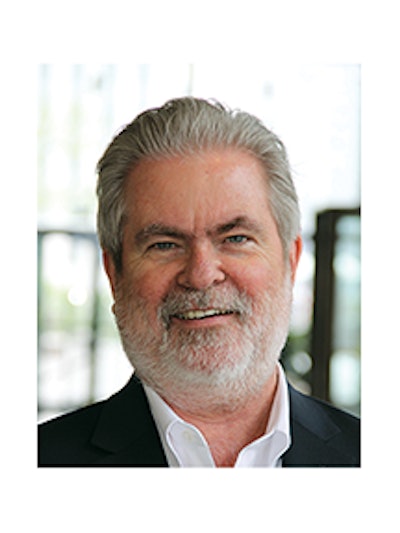 And, except for the McDonald's initiative, it's all good news we're talking about here.
Kroger, for example, is in the process of lightweighting 1-gal HDPE milk jugs that contain Kroger's Our Brand milks. Using molds made by Mid-America Machining, the extrusion blow molders making the new bottles need 56 g of HDPE per bottle compared to 62 g for the old bottle. When all 15 dairy plants used by Kroger have made the switch to the new container, Kroger expects it will save 5 million pounds of plastic annually.
Meanwhile, across the pond, Coca-Cola European Partners has announced an ambitious strategy for its Great Britain business unit to work with local and national partners to see that more of its packaging is recycled. It plans to double the amount of recycled plastic in its PET bottles over the next three years. That means going from an average of 25% to 50% rPET by 2020. CCEP views this initiative as a boost to the circular economy now being talked about so much in Great Britain, and it says recycled bottles could return to store shelves as part of new containers in as few as six weeks. Also on tap: a multi-million dollar communications campaign to encourage more people to recycle. Watch for a new on-bottle recycling message in Great Britain this year.
That brings us to Dow Chemical, which announced July 11 that it has teamed up with national nonprofit Keep America Beautiful to award two $50,000 grants for organizations to establish a Hefty® Energy Bag™ program in their communities. This program is an innovative approach to diverting traditionally non-recycled plastics from landfills—think snack bags, multilayer juice pouches, and other flexible packaging. Instead, the material is converted into valuable energy resources. The grant application is open to municipalities, non-profits, materials recovery facilities, and other qualifying organizations through September 1 of this year.
And how, you ask, are these materials turned into "valuable energy sources?" By way of gasification, cement kiln facilities, or pyrolysis. I find pyrolysis the most intriguing. It's a PTF (plastics-to-fuel) technology where plastics are converted into liquid fuels and chemical feedstocks by heating them in the absence of oxygen. It's a relative newcomer on the recycling scene, but an Argonne National Labs analysis published April 17 gave it a thumbs up. That brought this comment from Craig Cookson, Director of Recycling and Energy Recovery for the American Chemistry Council: "Argonne's analysis clearly determines that PTF technology is a viable and beneficial materials management option. Not only does PTF reduce waste going to landfills, but these technologies can help reduce GHG emissions while conserving both water and energy."
Now for the one step back. For large drinks, some Chicago-area McDonald's restaurants this summer are bringing back beverage cups made of expanded polystyrene. According to a July 5 story in the Chicago Tribune, these foam cups previously were only used for iced tea by the world's largest burger chain. McDonald's spokesperson Becca Hary, said the Tribune, declined to say why the foam cups were brought back to Chicago or if they were brought back in other cities.
Elsewhere in the Tribune, business columnist Robert Reed in a July 7 piece wondered what McDonald's is thinking. "By reintroducing foam cups, McDonald's appears to be backsliding on its long-held assurance to use more environmentally friendly packaging. It's also out of sync with a growing band of huge brand-name corporations vowing to get rid of foam plastic products." The corporations he refers to include Coca-Cola, Danone, L'Oreal, Marks & Spencer, Mars, PepsiCo, Procter & Gamble, Unilever, and Dow, all of whom have endorsed a report by the British-based Ellen MacArthur Foundation recommending the replacement of polystyrene and related plastic substances in favor of more ecologically sensitive materials.
Reed figures the smart thing would be for McDonald's to discontinue all polystyrene packaging. "I'm willing to give up those big foamy cups," he concludes, "in return for a cleaner world."