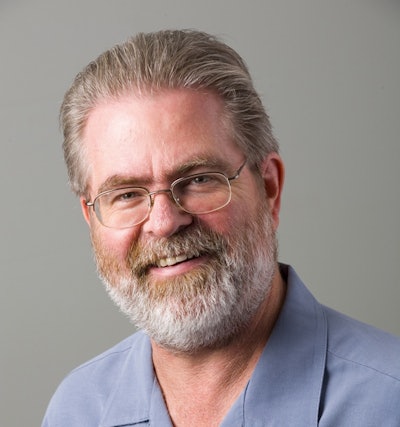 I have to confess I'm only newly aware of it myself. It came to my attention through Contributing Editor Sterling Anthony. His Packaging Insights newsletter about touring a recycling facility prompted an email from Janine Bogar, who works at the Washington State Dept. of Ecology's Waste 2 Resources Program.
"Many local governments offer programs to teach interested citizens to become Master Recyclers," wrote Bogar, who compares such programs to the much better known Master Gardener programs run by so many local governments. "The Master Recycler program I taught was 18 hours of classroom instruction and tours, not only of recycling facilities, but also landfills and composting facilities. I suggest all packaging professionals should have at least as much training as volunteer citizens in waste management options for the materials they create. I am eager to hear of more efforts to increase the connection between those who design packaging and those who must deal with it as waste."
I think Bogar's idea is a good one. The point she wants to make is that local governments and recycling facilities across the country don't have the budget to educate well-intentioned consumers that EPS foam, plastic film and bags (they cause huge problems at recycling facilities, says Bogar), and the increasingly popular multi-material stand-up pouches probably shouldn't be lumped into the home recycling bin along with highly desirable PET and HDPE bottles. This requires separation of the valuable materials from the not so valuable, which only increases the cost of recycling, notes Bogar. Her hope is that if those who design packaging are better educated about end-of-life scenarios, they may be more inclined to design ease of recyclability into the packages they create.
Another recycling initiative notable in the news lately is the U.K. introduction of the Ecover Ocean Bottle (above). It holds dishwashing liquid and is made from 100% recycled plastic, including 10% that was collected from the sea. Unlike the bottle from eco-conscious Method in the U.S. that included ocean plastic picked up on the shores of Hawaii's beaches, the Ecover bottle uses ocean plastic recovered at sea by European fishermen. Thanks to a "Catch of the Day" project launched by an organization known as Waste Free Oceans, these fishermen are able to use their existing fishing vessels to earn money by collecting waste plastic.
Other participants in this project are Closed Loop Recycling, whose plant near London processes the sorted ocean waste, and Logoplaste, whose plant in Portugal makes the extrusion-blown 500-mL HDPE bottle. Selling for $3.40, the bottle will only be on store shelves at U.K. supermarket chain Tesco for one week. The number of players involved, and the great distances that have to be covered as the waste goes from ocean to London to Portugal, makes me wonder about the cost of this container. Of course, cost is not the key consideration in such a project, which is more about creating awareness than coming up with an affordable solution to a vexing problem. I'm just sayin'…
Incidentally, Logoplaste says it used Biomimicry Thinking as the basis for the bottle's custom design, which, says Logoplaste, "is inspired by the skeletons of unicellular aquatic organisms known as diatoms and radiolarians." Biomimicry Thinking is all about emulating and leveraging nature's time-tested patterns and strategies. In this particular case, notes Logoplaste, the design helps optimize the mechanical performance of the container.