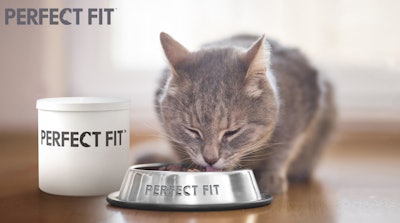 Like so many of its global CPG peers, Mars, Incorporated has been working for years toward greater sustainability in its packaging materials, resolving to make 100% of its packaging reusable, recyclable, or compostable by 2025. But unlike many other companies, Mars faces a unique challenge in meeting these goals: Most of its packaging is made from flexible film—an excellent packaging choice for the food products it offers, but one that is not yet widely recyclable.
In this Q&A, Allison Lin, Global Vice President of Packaging Sustainability at Mars explains how the company is employing packaging innovations such as reusable packaging and advanced recycling, as well as collaborating with like-minded organizations to help drive the circular economy for packaging.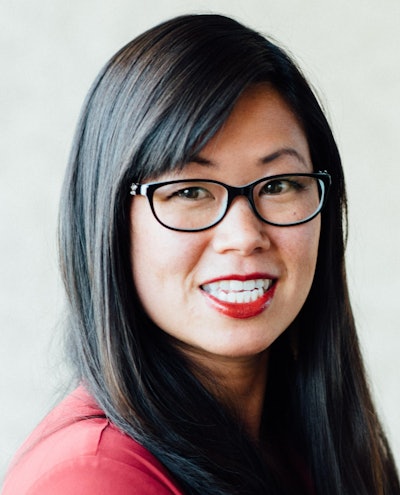 Packaging World:
Welcome, Allison. To get us started, can you tell us what your core responsibilities as global vice president of packaging sustainability at Mars entail?
Allison Lin:
In my role at Mars, I lead the global cross-segment strategy to improve the sustainability of Mars' product packaging. We've set an ambitious, science-based target to design all of our products for a circular economy. This includes eliminating unnecessary packaging, removing difficult-to-recycle materials such as PVC [polyvinyl chloride], and using recycled content wherever possible. We're also working in partnerships with governments, NGOs, suppliers, packaging developers, and even competitors to drive the systems change necessary to make a circular economy truly possible, including both necessary redesigns as well as infrastructure improvements.
---
---
What are some of the biggest challenges you face as a global company in rethinking your packaging for greater sustainability?
As our portfolio is primarily food products, and our primary form of packaging is food-grade flexible packaging, Mars faces specific packaging considerations. Food-grade flexible packaging is extremely lightweight and provides excellent barrier properties that keep food fresher longer, and it ultimately reduces carbon emissions generated by using more materials or by food waste—more than many other forms of packaging. But as of today, it's also less widely recycled than rigid packaging formats, due to an overwhelming lack of existing infrastructure that can sort and process it.
Global waste management systems differ dramatically, and the current systems for collecting, sorting, and recycling can't yet handle the many different forms of waste it meets. So while mechanical recycling systems are in place for some rigid plastic materials such as bottles, the recycling systems that can process our flexible packaging are severely underdeveloped and underfunded. Getting them up and running will take years. Also, infrastructure—including waste collection—differs from country to country, and even from state to state, making it difficult for some packaging to be recyclable at scale. We also face limitations on the types of recycled content we can use for food products due to food safety regulations in many countries.
How is Mars addressing these challenges related to recycling and recycled-content for flexible film packaging?
As part of our multi-billion dollar Sustainable in a Generation Plan, we are investing hundreds of millions to redesign more than 12,000 packaging types—such as product pouches, dry bags, etc., which represent about half our total packaging portfolio—to fit with the recycling infrastructure that either exists today or is likely to exist in the near future, making it easier for consumers to reuse or recycle our packaging. We have launched over five reusable packaging pilots with plans for more and are learning the best models to scale.
Hundreds of Mars associates are already working to address packaging waste, and this team is growing. As a business, we are embedding our packaging targets into how we measure success. Our top 300 executives now have remuneration linked to delivering against our packaging targets.
Mars is also actively working to drive true systems change, including the modernization of local waste management and recycling infrastructure. We are investing in recycled content and signaling our intent to buy much more in order to drive new investments in recycling technologies. And we're calling for the improvement of these systems through legislation and industry collaboration.
On the topic of new recycling technologies, Packaging World recently reported on a collaboration between Mars, SABIC, and Huhtamaki to create a flexible retort pouch made from chemically recycled polypropylene for Mars Petfoods' Sheba cat food. Can you talk a bit about this project and how the use of chemically recycled polymers fits into Mars's sustainable packaging strategy and goals?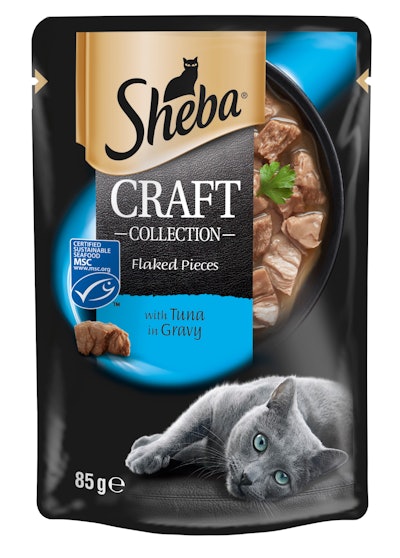 Our partnership with SABIC and Huhtamaki kicked off in 2020 when we started to investigate where best to develop a flexible packaging solution incorporating advanced recycled materials. While we prioritize mechanically recycled materials, there is very limited availability of materials suitable for food-grade flexible packaging. Through extensive trials and a brand partnership with Sheba, we were able to launch a wet pet-food pouch to the European market containing food-safe polypropylene made from post- consumer recycled waste, processed by SABIC's Trucircle solution and made into a film by Huhtamaki. This not only helps us on our journey to achieve 30% average recycled content in our plastic packaging and to reduce our use of virgin plastic by 25%, but it also proves that the inclusion of advanced recycled [AR] materials is possible, even with the most difficult of packaging processes involving high temperatures and pressures. Even more, they are an essential part of making food-grade packaging part of the circular economy and reducing greenhouse gas emissions. By working with partners like SABIC and Huhtamaki to develop these real solutions, we hope to stimulate demand for AR materials and encourage the investment needed to ensure these solutions become available at scale.
Earlier you mentioned that Mars currently has five reusable packaging pilots in market. Can you talk more about these projects?
Reuse models are an important component in driving toward a circular economy, and Mars has launched a number of pilots around the world with more to come this year. One is a Ben's Original bulk reuse pilot with French retailer Franprix, and we've run tests through the Loop [reusable packaging platform] initiative across multiple brands in multiple markets. We're also trialing reusable M&M jars in China. Across our pet nutrition portfolio, we're partnering with retailers in the U.K. like ASDA to pilot in-store refill zones for a range of pet-food brands, including Whiskas and Pedigree. In 2021, as a test and learn, Royal Canin opened L'Atelier Felin, a cat-owner concept store in Paris, where consumers were able to buy kibbles in bulk to avoid single-use plastic packaging.
I understand that Mars supports Extended Producer Responsibility [EPR] legislation. What does Mars believe would be the most effective management of an EPR program?
We support transparent and fair EPR schemes that help ensure the funding behind the recycling infrastructure necessary to create a circular economy. At Mars, we believe we have a responsibility to address the packaging waste issue and are willing to invest through EPR if the result is improved infrastructure. We strongly support transparency in these initiatives and believe fees collected must support improved collection and recycling technology, as well as consumer education for responsible packaging disposal.
---
---
Do you think Mars' goal of having 100% of your plastic packaging be reusable, recyclable, or compostable by 2025 is achievable?
We recognize we have a long way to go, but we're committed to addressing the issue in an ambitious way. We have extensively mapped our packaging portfolio for redesign and are exploring new designs and innovations for over 12,000 packaging types. We are now investing heavily in deploying those innovations across our business in the coming years. We're making progress so far: We've now eliminated 99% of PVC from packaging and are now using 400 metric tons of recycled content. However, we recognize more work needs to be done, which is why we have hundreds of Mars associates working hard to address packaging waste in our portfolio—and this team is only growing.
That said, the most significant challenge for producers like Mars is the lack of existing infrastructure that can process our packaging. We know our goals are only achievable with some essential changes to collection and recycling systems in communities where our products are sold. Where other solutions are not viable, advanced recycling is needed to process recycled content for flexible packaging that is also food-safe. Mars supports advanced recycling solutions where materials are converted back into plastics, not fuel, and where the science demonstrates these systems produce fewer emissions than current alternatives such as incineration or virgin plastics.