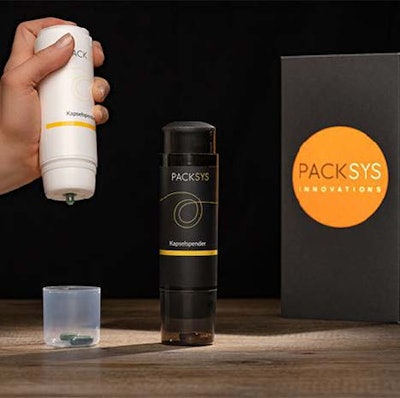 ThePackHub
Packaging that has added functionality, that is easy to use and makes life easier for consumers continues to be popular. We will continue to see many new examples come through the innovation funnel. With most of the development focus on sustainability, it is essential that brands and retailers can still deliver pack formats and solutions that meet an unmet functional need to make the consumer experience easier and more pleasurable. Plastic reduction is a primary focus for the majority of brands and retailers and there are signs this is having an impact on pack functionality in the market. The worldwide aging marketplace means an increasing need for packaging that is easy to open and close.
Learn more about ThePackHub's Innovation Zone here.

One-Handed Dishwashing Liquid Dispensing Allows for Greater Ease of Use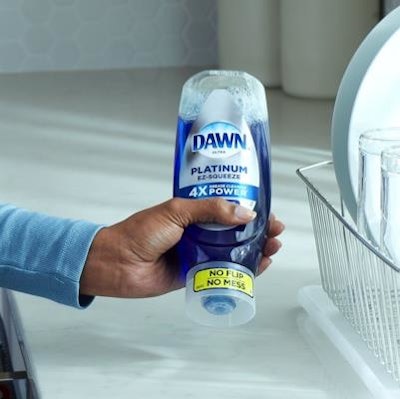 Procter & Gamble (P&G) US has relaunched its best selling Dawn dishwashing liquid in a new distinctive pack design. The new Dawn EZ-Squeeze inverted bottle has no-flip cap, has a self-sealing valve giving a mess-free experience, and one-handed dispensing allowing greater ease of use for customers with disabilities or limited dexterity. The inverted bottle also means no more shaking, flipping, or banging to get out the last drop. The development of the new bottle apparently took more than five years, hundreds of designs, and thousands of hours of testing, making it one of P&G's most researched and rigorously tested products in the company's 50-year history within the dish soap category. Dawn EZ-Squeeze is now available at major retailers across the US in Platinum and Original formulas, and is priced at US $2.84 (£2.08).
---
---
Bio-Based Lid Improves On-the-Go Drinking Experience
Liplid is an innovative beverage cap, developed by UniCup Scandinavia, based in Huddinge, Stockholm, Sweden. The business has now been awarded a World Star award in the 2022 global packaging competition, organized by the World Packaging Organisation. The design was considered to give a better, safer and more pleasant way to drink beverages while 'on the go'. Liplid is manufactured by dry-forming bio-based fibers from Swedish raw materials, spruce and pine. It is recyclable and 100% biodegradable, and also reportedly uses 25% less material than a conventional lid. As the Liplid is applied to the inside of the cup, this means that the consumer drinks from the edge of the cup rather than from the lid itself, giving a more natural consumption experience. The Liplid meets the requirements of food materials legislation FCM Regulation (EC) 1935/2004 and GMP Regulation (EC) 2023/2006.

Milk Carton Easier to Open Through Ergonomic Wings for Closure
Spanish milk and dairy producer Lácteos Covap has announced a number of changes to its one liter milk container. The first notable difference is the closure that has been designed to make for easier opening. This has been achieved through the addition of ergonomic wings. Also, the cap itself is now manufactured from bioplastic, in this case, sugar cane. The neck diameter of the carton has also been increased in order to offer a more stable and easier pouring experience. In addition a PLH (polar lipid head) membrane and an anti-tamper ring helps to protect the milk until the carton is opened. In the body of the carton, the same sugar cane bioplastic has been utilized to replace conventional plastics, with the result that the carton as a whole is now constructed of around 89% plant-based materials, thus reducing its carbon footprint by 33% compared to its previous incarnation.

Capsule Dispenser Doses One at a Time
German pharmaceutical packaging manufacturer Packsys GmbH has been announced a World Star Packaging Winner 2022 by the World Packaging Organisation. Their Packsys Capsule Dispenser was designed especially for consumers with declined motor functions, as the lockable actuator can be pressed with little force to release the capsule into the dosing cap, one capsule at a time. This is done without the need for the capsule to be touched. The dispenser is manufactured from pharmaceutical compliant PP (polypropylene) combined with a steel spring and is reported to be both recyclable and refillable. The dispenser can also be equipped with a desiccant fitment for moisture-sensitive products. The force of one finger is sufficient to press the actuator, although it is large enough to be pressed using the whole hand, or even the forearm or elbow if necessary.
Learn more about ThePackHub's Innovation Zone here.

Companies in this article