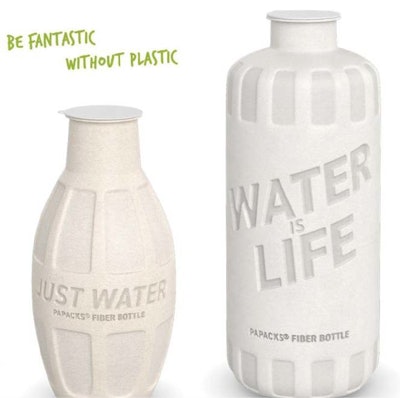 ThePackHub
We continue to see a lot of change of materials driven largely by sustainability objectives. Plastic replacement is still top of the agenda for many brands and retailers as they look to switch out of the material to solutions that may offer a better environment footprint or at least be better received by anti-plastic focused consumers.
Learn more about ThePackHub's Innovation Zone here.

Cannabis Product Switches to Milk Carton Format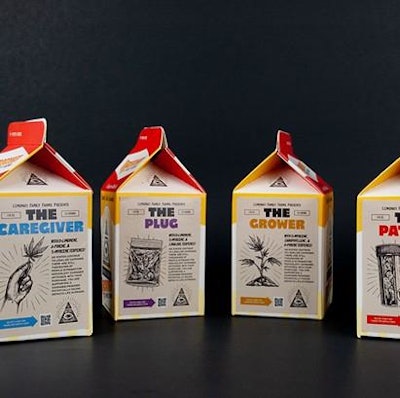 Lemonati Family Farms are a Michigan-based cannabis brand. They have recently launched a new line of cannabis strains in milk carton packaging to help raise money and raise awareness for people in jail for non-violent cannabis offenses. The cartons will mimic the missing person adverts that used to be found on milk cartons. They feature a QR code that when accessed by a smartphone will pull up stories about jailed prisoners, along with additional information about the various new strains. Called the 'Defiance' series, $1 from each sale will go to Freedom Grow, a non-profit organization that works toward helping and freeing cannabis prisoners. The strains are named after positions within the cannabis industry —"The Caregiver" (Strawberry Shortcake), "The Grower" (Zkittles and Wedding Cake), "The Patient" (Wedding Cake and Gelato #33), and "The Plug" (Sophisticated Punch and Candy Rain).
Beer Glass Reduction Cuts Carbon Footprint Impact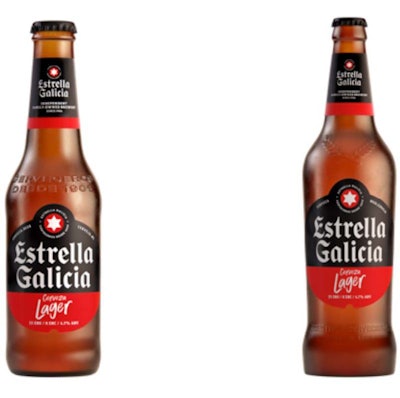 Spanish beer brand Estrella Galicia has launched a new glass bottle for its Cerveza Especial beer which includes a 12% reduction in glass content. It has been estimated that this will cut the company's carbon footprint by almost 10,000 metric tonnes per annum. The brand identity has been revamped too and includes packaging with sustainable features, such as FSC (Forestry Stewardship Council) certified labels, and 100% recyclable board outer packaging, created from waste generated at the brewery. The redesigned bottle will initially be available in over 300 Sainsbury's stores across the UK. The redesigned packaging will feature the star used on the original packaging and will be available on Estrella Galicia Cerveza Especial beer in 4.330 and 4x660ml pack formats.
---
---
Paper-Based Bottle Utilizes Organic Barrier Coating
Papacks is a Cologne-based manufacturer of paper-based packaging items. The World Packaging Organisation has awarded them a "Worldstar For Packaging" award in the Beverages/Beverage and Packaging Materials and Components category, for its Papacks Fiber Bottle. The bottle is reported to be 100% plastic-free and is manufactured using Papacks Foodsafe moulded fiber parts for direct food contact. It also utilizes Papacks Organic Coating for its barrier coating, which is 100% plastic-free. It can be recycled in the waste paper or organic waste cycle is home compostable and will fully compost in around six weeks in the right conditions. The bottles are heat-sealable with Papacks sealing paper which has the same natural coating. It is claimed that CO2 emissions are four times lower than comparable plastic bottle production. They are also not liable for the EU plastic levy which came into effect in early 2021 and equates to €800 per tonne of unrecycled plastic waste.
Learn more about ThePackHub's Innovation Zone here.

Companies in this article