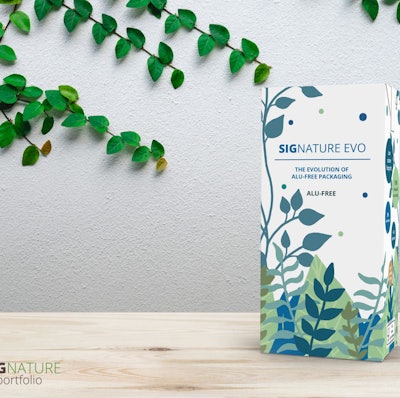 ThePackHub
We continue to see a lot of change of materials driven largely by sustainability objectives. Plastic replacement is still top of the agenda for many brands and retailers as they look to switch out of the material to solutions that may offer a better environment footprint or at least be better received by anti-plastic focused consumers.

Learn more about ThePackHub's Innovation Zone here.
Aluminum-Free Barrier Pack Extends Benefits to More Categories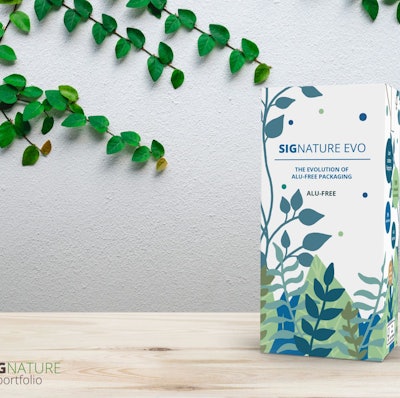 Several packaging businesses have been working to develop an aluminum-free barrier aseptic carton design, due to the difficulty of separating aluminum from other materials in the recycling process. Swiss aseptic packaging heavyweights SIG Combibloc have been able to develop a barrier aluminum-free aseptic carton solution and claim to be a world-first for this particular application. The solution extends the benefits to many more food and beverage categories. It is called "SIGNATURE EVO", this is the most recent innovation from their SIGNATURE range. The pack boasts a strong oxygen barrier, meaning it is suitable for oxygen-sensitive products such as fruit juice or milk. It is reported to be 100% recyclable through standard recycling streams, showing a clear end-of-life scenario for the pack.
Sparkling Water Launched in Aluminum Can Format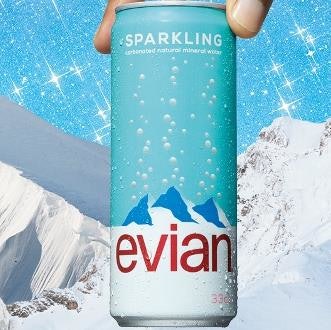 Water is conventionally bottled in clear PET or glass packaging, with the global plastic bottles and containers market being valued at $166.78 billion in 2019. Some brands are endeavoring to refresh the packaging market for water by developing new and unconventional ideas or use existing concepts that are not traditionally utilized for water. In this case, French bottled water giants Evian has introduced a first for the brand –sparkling water in 330ml aluminum cans. In a nod to the carbonated soft drinks market, the new pack was first launched in several UK Tesco stores in early January for a retail price of £0.79. A sustainable advantage to the aluminum can format is that it is more widely recycled than its PET equivalent. Another pack change for the brand is planned for later this year –a one liter rPET bottle is set to be launched.
---
---
Mono-Material Pack Uses up to 45% Less Plastic
Poland's Formika is a producer of food, cosmetic and pharmaceutical packaging and delivers solutions in 40 countries. The Brwinów-based business has recently announced the introduction of two types of eco tubes to their growing portfolio. Their new laminated tubes are made from high-quality HDPE (high-density polyethylene) material and closed by an HDPE screw cap or flip-top. Together they form a mono-material packaging with up to 45% less plastic in the tube body. HDPE is a material with a reputation for excellent elastic properties, suitable for many products like cosmetic and pharmaceutical creams and balms. The tubes are suitable for PE recycling streams and are aligned with Formika's Sustainable Development strategy.
Learn more about ThePackHub's Innovation Zone here.

Companies in this article