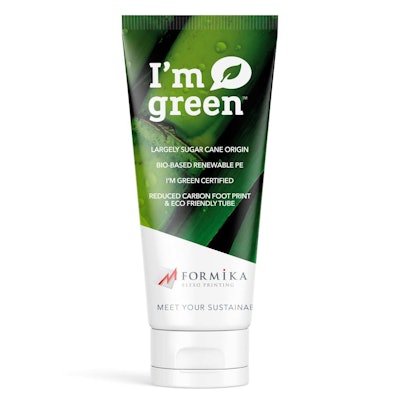 ThePackHub
Without established industrial composting systems in place in most markets, the compostable sector is at a turning point. Mass adoption will only really occur when the infrastructure to deal with the packaging is in place. Home compostability is still relatively niche with most consumers not having the space or the will to participate. There are also concerns about compostable and biodegradable packaging contaminating existing recycling waste streams. Cost is also a significant barrier with the packaging sometimes costing brands and retailers three to four times the price of conventional plastic-based products. That is a substantial investment for a brand or retailer when compostable packaging's full benefits are still to be fully understood. We have yet to see many big brand examples introduced with the majority being small challenger brands looking for a sustainable point of difference. The bio-based packaging sector continues to expand at pace.
Learn more about ThePackHub's Innovation Zone here.

Pharma Blister Packs Launched Made from Bio-Based Plastic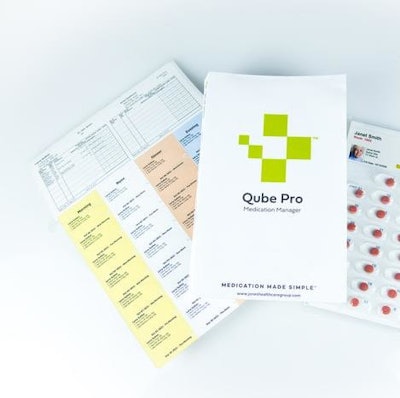 Canadian pharmaceutical brand Jones Healthcare Group has announced that it is launching three new blister packs made from bio-plastic. They are claimed to be the first packs in North America to be manufactured using a bioplastic material. The new products called the Qube Pro, FlexRx One and the FlexRx Reseal will be made using good natured® Bio-PET, who are based in Vancouver. Bio-PET is a medically approved bioplastic made from plant-based components. The new packs are intended to help pharmacies reduce their environmental footprints. The new blister packs also have foil-free backings in order to aid recycling. The packs are designed to give a better quality of seal and to be more efficient in automated, semi-automated and manual filling operations. It is said to take half as much time to seal as other comparable solutions on the market. They will be available at pharmacies shortly.
---
---
Nanofilm Extends Banana Shelf Life
In a joint venture, EMPA (Swiss Federal Laboratories for Materials Science and Technology) and Lidl Switzerland have brought a protective fruit and vegetable coating to market. The all-natural coating has been extensively tested and in trials has been proved to extend the shelf life of bananas by more than a week. The nanofibre film coating is made by processing pomace into fibrillated cellulose. Pomace is the solid residue left over after extracting the juice from fruit, vegetables or plants. Traditionally, this leftover material was disposed of in biogas plants or directly on the field but it is hoped that it will be used to create protective coatings in the future. The nanofibre film protection is sprayed onto the product and, since it is harmless to consumers, the solution can be washed off before consumption. The aim is for the new technology to be used in all 150 Lidl stores throughout Switzerland following the successful main trial.
Mycelium and Industrial Hemp Combination Creates CBD-Based Packaging
Biotechnology company M2Bio Sciences, based in Wuhan, China specialize in a range of CBD-based products. The market is growing at an accelerated CAGR of almost 27%, The business has recently been on the innovation trail with a new multipack for their Liviana brand, a CBD-infused olive oil. The new pack, made from mushroom mycelium and hemp waste, is aptly named "Hempcelium". The pack is designed to snugly fit six glass bottles of Liviana's olive oil, but Hempcelium is claimed to be easily malleable into any shape, making it a more versatile packaging solution than some of the more traditional formats, such as polystyrene. As well as the versatility of the material, it uses low amounts of energy in the production process, keeping its carbon footprint to a minimum.
Sugarcane-Based Tube has Several Uses
Formika is one of the biggest Polish producers of packaging for the food, cosmetic and pharmaceutical industries delivering products to four continents across 40 countries. The business has announced the introduction of two types of laminated tubes which meet EU design standards. One of them is made from high-quality bio-based renewable polyethylene (PE), mainly based on sugar cane material from Brazil. Sugar cane is declared to be one of the greatest "carbon sinks" in the way that it metabolizes during growth, a process that is CO2 negative. The laminate from Braskem is "I'm green" certified. The tubes match correctly with Formika's established Sustainable Development strategy.
Learn more about ThePackHub's Innovation Zone here.

Companies in this article