ThePackHub
Reusable and refillable packaging examples have increased in occurrence, notably over the last 18 months as brands, retailers and suppliers look at ways of tackling single-use and difficult to recycle packaging. A change in consumer attitude is emerging with resistance to single-use packaging. The innovations collated can be segmented into the Ellen MacArthur Foundation's four reuse models –Refill at home, Return from home, Refill on the go and return on the go. Dry food, household and personal care sectors are the ones that are making the most ground. Many of the in-store examples listed are small trials and pilots as major retail chains test the water with a small number of initiatives in outlets. Their next moves will be eagerly anticipated.
Refillable and reusable packaging continues to come through the innovation funnel. The growth is in part driven by the Plastic Pact aim to deliver reusable packaging by 2025. Many of the initiatives are from start-up and challenger brands with multinational brand owners also getting in on the act with small scale trails and pilots. The dry food, household and health and beauty sectors are the most active.

Learn more about ThePackHub's Innovation Zone here.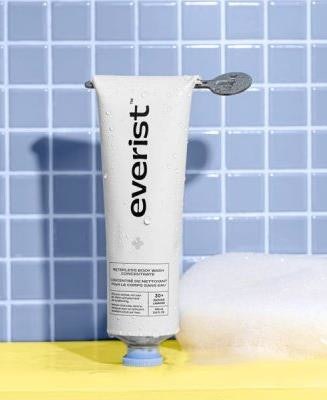 Waterless Body Wash Concentrate Incorporates Reusable Key
A Canadian start-up called Everist has announced the addition of a third product to join the hair care products it launched this year. The new product from Everist is the Waterless Body Wash Concentrate. All three products are concentrated paste formulations that are activated with water. The packaging consists of recyclable aluminum tubes and a PET (polyethylene terephthalate) cap. A useful reusable key fits on the end to wind the tube as it empties, enabling the consumer to extract as much of the product as possible. Everist have a return program for their caps called CapBack, where they can be returned and recycled. Consumers can also purchase a 100% biodegradable and home compostable Konjac Sponge. The body wash is priced at $24 USD/$28 CAD per tube and the sponge at $12 USD/$16 CAD. The 100ml tube is the equivalent of a standard 300ml bottle.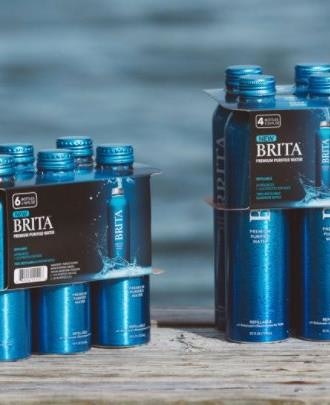 Water-Filter Brand Makes Reusable Bottle Switch
Brita Water, widely known for its home water-filtering products, has partnered with B Water & Beverages to launch Brita Premium Purified Water. Seen as an alternative to single-use plastic bottles, the distinctive bottles are designed for reuse and are manufactured completely from aluminium. Even the cap, which would normally contain some plastic, is plastic-free. The bottle manufacturer, Trivium had to invest in new equipment to achieve a completely plastic-free solution. The bottles are available in packs of either four or six, and held together with the Fishbone paper-based carrier system, which is roadside recyclable. US consumers buy more bottled water than any other beverage, and research carried out by Brita revealed that 60% of single-use water bottles are consumed in the home. The Brita Water solution is available nationwide at Albertsons, Safeway, Harris Teeter, ACME, Lowe's Foods, Tom Thumb, Randall's Foods, Price Chopper, Tony's Finer Foods, IGA, among other retailers.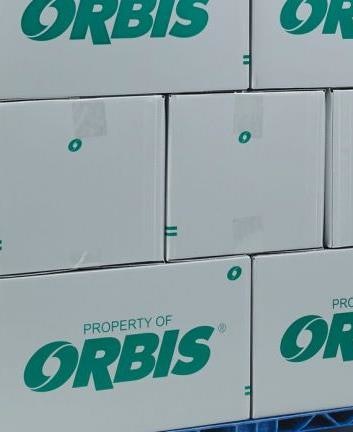 Reusable Plastic Box Introduced to Replace Single-Use Cardboard
There continues to be growth in the use of reusable packaging both in terms of primary and secondary packaging applications. Wisconsin-based reusable packaging company Orbis Corporation have developed a replacement for corrugated cardboard boxes called PlastiCorr. The solution is a reusable plastic box that has around 65 to 75 times the longevity of cardboard, and is water-resistant, while retaining all of the positive qualities of cardboard. Orbis says that the reusable box has the most use in closed supply chains in fast-moving consumer goods (FMCG) production. At the end of the box's many planned uses, it is 100% recyclable.
Learn more about ThePackHub's Innovation Zone here.

Companies in this article