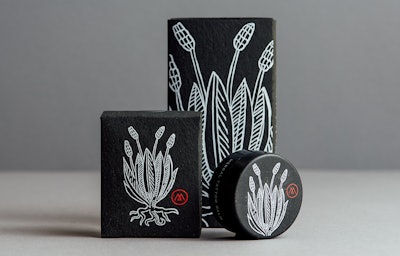 Once a symbol of counter culture, tattoos are quickly becoming part of mainstream culture with more than a third of Americans between the ages of 18 and 25 having at least one tattoo. The normalization of tattoos over the last decade stems mainly from more exposure to tattoos through social media and popular culture from musicians to sports stars, as well as the strong individualism of the Millennial and Gen Z generations.
"This change is also evident in the requests and choices of tattoo clients. People want art that represents them and their beliefs about life and the world. Nature-oriented botanical tattoos have increased heavily in popularity. It makes perfect sense that tattoo enthusiasts also want products that support their values," says Hamburg-based tattoo artist Mik Rahner.
Rahner wanted to offer his clients high-quality aftercare products, but nothing on the market was both effective, organic, and sustainably packaged. With vegan cosmetics strongly on the rise, there was a gap in the market for a new kind of tattoo aftercare product.
---
---
To meet this need, Rahner, along with naturopath and herbal medicine expert Manou Rahner and natural cosmetics manufacturer Manuel Camacho, founded Manik Skincare for people with strong environmental and self-care values.

"Regular aftercare products are okay but did not truly meet the criteria I had in mind. The three of us sat down to put together the concept of Manik, and then we began to work on recipes. It took us two years to develop the two vegan products—the balm and the soap, using selected medicinal herbs and plant oils," says Mik Rahner.
The packaging also had to meet Manik's strict requirements for eco-friendliness and recyclability, which meant that fossil fuel-based plastics were not an option.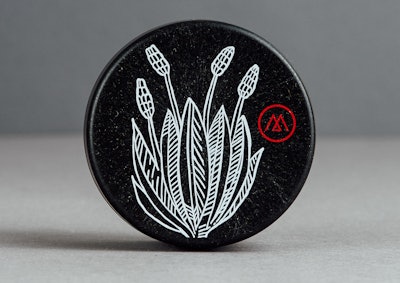 "Sustainability is one of the most important criteria in our product development, from the raw materials to the packaging. The real value of our products lies not only in the benefits for the user but also in avoiding any harm to the environment. Ecology before economy, environmental protection before profit—that is our mantra. When we found Sulapac [cosmetics packaging supplier], we didn't even have to consider other options—it was a perfect match for us," says Manou Rahner.
For its Herbal Tattoo Series products, the brand chose the industrially compostable Sulapac® Nordic Collection by Quadpack. Sulapac's packaging material is made from FSC-certified wood chips from industrial waste streams and plant-based materials. The material also biodegrades without leaving permanent microplastics behind. The brand's logo and a botanical design are screen-printed on the lid of the balm jar.
Companies in this article