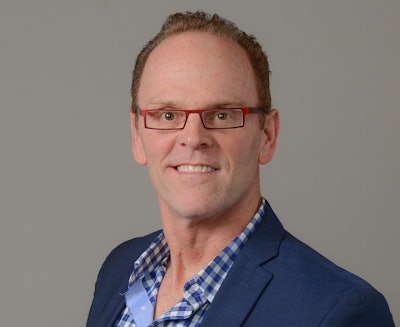 The closure of Chinese markets for global recyclables, known as the Chinese National Sword, in early 2018, exposed underlying weaknesses within our domestic recycling systems, and the resultant decrease in commodity values has further challenged our ability to respond effectively. Most municipalities went from breaking even through local taxes and the sale of commodities to now facing a deficit for the costs of collection and sortation of recyclables. As a result, a limited number of municipal recycling programs are either cutting curbside collection or reducing the types of materials collected to those with the greatest value.
According to The Recycling Partnership's "2020 State of Curbside Recycling Report," commodity prices on recyclables have declined an average of 41% over the past two and a half years. Initial studies suggest that nationally our communities are facing a $2 billion to $4 billion shortfall between the costs of collection and sortation and what taxpayers are being charged for these services. The report indicates the average fees on taxpayers for collection and sortation of curbside recyclables was $4.51 per household per month in 2019. If that was raised to $6 or $7 per household per month, it could inject upwards of an additional $1.5 billion into the recovery system to help close the loss of value in recyclable commodities.
Read related articles from Packaging World:
"Packaging Policy Update & 2020 Outlook"
"Controversial Plastics Legislation Proposed"
"Solutions for a Circular Plastics Economy"

"Fighting Back Against Anti-Plastics Legislation"
But raising additional funds to cover the shortfall facing our local municipalities, without making systematic changes, will fail to address our underlying need—we need a recovery system that reflects the shifts in packaging in the 30 years since curbside recycling was first established. How might actual system upgrades be funded? The Recycling Partnership report notes that investments in infrastructure and education to maintain the current recycling system will cost an estimated $2.5 billion, or an additional $18.75 one-time-fee per household. These numbers do not include multi-material or flexible packaging formats, which are anticipated to grow. To include these will require additional investment into R&D for sortation, reprocessing, and end-market development.
Even with an improvement in commodity pricing to help close the gap for municipal curbside collection and sortation, these numbers still indicate a significant gap in financing to create the recovery system we need for the future of packaging. As a result, government interest in legislating extended producer responsibility (EPR) policies for packaging to help fund the financing gap is rapidly growing across the U.S.
Does EPR make sense for the U.S.?
The concept of EPR, also referred to as product stewardship, involves making producers responsible for some portion of the physical or financial costs associated with the end-of-life disposal of their products. Some argue that making producers financially responsible for the safe disposal of their products increases recycling rates and the design of more environmentally friendly products.
While packaging EPR is used as a strategy in many countries throughout the world, there are currently no such policies in place in the U.S. But in the past year, we have seen a significant increase in proposed packaging EPR legislation under consideration in multiple state legislatures throughout the U.S., including in California, Maine, New York, and Vermont. Other states, including Oregon and Washington, are taking a different approach to considering packaging EPR, discussing the issue at some level within various advisory boards and steering committees focused on state recycling modernization and potential related policies. Earlier this year we also saw comprehensive federal legislation introduced that includes language to establish a national framework for packaging EPR.
A better approach: establishing broader principles
AMERIPEN has been delving into the challenges and opportunities we see in all the proposals to finance recycling and has been exploring what potential industry funding mechanisms could look like. Our hope is to help elevate the perspective of all stakeholders across the packaging value chain, including consumers and government. We've developed a few principles we believe are needed to create the right value if additional recycling financing solutions are to be implemented in the U.S.
1. A common vision is needed: Across all the various proposals and bills we have been monitoring, we've observed that the definition of producer financing varies significantly, as do the various objectives proponents believe will be achieved through these proposals. This discrepancy creates confusion and obfuscates the application of best practices toward the successful achievement of environmental objectives. In fact, the European Commission's 2014 Development of Guidance on Extended Producer Responsibility guidance document noted that this was a challenge for their member states and recommended that the concept of EPR, along with the specific objectives members states thought EPR could achieve, needed to be clarified and harmonized.
Additionally, we note, based on the EU experience, that differing definitions, programs, goals, and approaches across various states will create an administratively complex process that may weaken objectives, our ability to benchmark measures of success, and efforts to scale solutions across the country.
AMERIPEN believes we need a common vision statement for producer financing models, as well as a comprehensive strategy that maps financing objectives with complementary policies, and where needed, additional financing mechanisms. The Continuous Improvement Fund in Ontario Canada is an example where funding is tied to the implementation of best practices around complementary programming and policy.
Unifying efforts through federal leadership could create this opportunity. Alternatively, for states pushing for immediate action, the inclusion of a mechanism that allows for the possibility of future coordination through a national organization could help streamline administration, lower costs, and leverage economies of scale for the future.
2. A systems approach requires shared responsibility: When we look at the levers to affect change, different stakeholders across the packaging value chain, including consumers and government, have different roles and responsibilities. Both funding and responsibilities are currently shared amongst the various stakeholders involved in the U.S. recycling system. The packaging industry for example, is not equipped to manage a recycling system but can lend its expertise to R&D, trends, and end-market support. Consumers play a key role in reducing contamination, but government or industry may be best to help design the needed guidance for them.
In a recent evaluation of financing opportunities for the U.S., the Carton Council's white paper, "Moving the Needle: An Industry Approach to Increase Funding for Recycling," notes that our recycling system comprises a portfolio of players, funding mechanisms, and policies. Continuing to leverage this portfolio approach and the value from various stakeholders' unique strengths can be an effective approach to help drive system efficiencies. We therefore believe engagement in improving recycling systems will best be served by a shared model of responsibility. From a packaging perspective, this includes the need to inform why the use of some hard-to-recycle materials may be the best design for the environment and why then we need to focus on new strategies and solutions to upgrade recovery infrastructure in order to capture those materials.
3. We need to plan for the future, not just for today: The packaging industry recognizes that packaging design is an extremely dynamic process, and we are under pressure to respond to priorities in terms of product protection, supply chain distribution, and health, environmental, and economic concerns. We need a recovery system that can be responsive to the shifting demands as we try to respond to market needs—not a recovery system that seeks to exclude materials.
Because innovation demands flexibility, we need to plan for R&D and end-market development so we are continuously aligning related opportunities. Across the EU, several initiatives have been implemented to help fund and leverage the potential value of a circular economy for materials for which an end-of-life solution has not previously existed. This is a strategy we currently lack in the U.S., and few of the legislative proposals we are monitoring consider this at all. AMERIPEN believes consideration of such is critical in order to plan for the future.
Please act now
As interest in new ways to finance recycling systems in the U.S. grows, the packaging industry must play a key role in these discussions. We need a strategy that addresses not only today's financing gaps but also plans for the future. Packaging is not waste—it serves a critical function in delivering food and products safely and intact. We can lend our expertise to these discussions by collectively advocating on behalf of the value of packaging and promoting the need to plan wisely for a recovery system that addresses the shifts in packaging and plans for the future. Packaging has shifted significantly in the 30 years since curbside programs were first established. Today' challenges create an opportunity for us to redesign the system to address those new needs and establish a strategy for the future.
Given the rising interest in financing recycling systems and now the extended economic challenges we can anticipate with the spread of COVID-19 and potential global recession, finding new mechanisms for such financing is likely to remain a key strategy for many states. In addition to AMERIPEN's own efforts to shape the dialog and outcomes, there are several other initiatives underway by several partner organizations to help define the appropriate roles for the packaging industry for the recovery systems of the future. We urge Packaging World readers to consider lending your expertise and insights to these efforts so we can develop strategies that meet the needs of all stakeholders across the packaging value chain while avoiding unintended consequences.
Dan Felton is Executive Director of AMERIPEN.