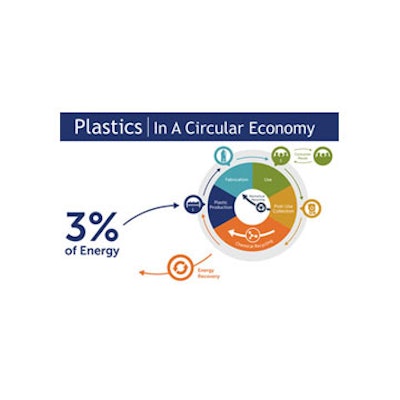 Plastic packaging is widely blamed for causing marine litter. But even plastic packaging producers and supporters want the material to be part of the solution.
"We all want clean oceans and we work on solutions with environmental stakeholders and our partners in the value chain," says Steve Russell, VP of Plastics at the American Chemistry Council (ACC), who addresses the issue in more detail in this exclusive interview.
On June 27, ACC announced that the House Transportation and Infrastructure Committee passed the Save Our Seas Act, which would reauthorize the National Oceanic & Atmospheric Administration's Marine Debris Program. Russell provided a statement on the news, which included the following:
"ACC strongly supports the Save Our Seas Act and encourages the House of Representatives to move forward with passage of this important legislation. While marine debris is a huge problem—it is also a solvable one. This important legislation will help direct waste management resources where they are most urgently needed.
"We strongly support the Act's focus on international cooperation. Studies show that rapidly developing countries in Asia that lack basic waste collection and management account for the majority of waste entering our ocean. This new emphasis on international cooperation on waste management focuses on the largest sources.
"Legislation is one part of the answer. We and our members are working with governments, NGOs, and our industry peers to deliver sustainable solutions to marine debris. Through our 'Global Declaration,' 75 plastics associations from 40 countries have launched 355 projects that address education, research, public policy, sharing best practices, plastics recycling/recovery, and plastic pellet containment.
"We know there is much more to be done. In May America's plastic resin makers announced an ambitious goal: to recycle or recover all plastic packaging in the United States by 2040. Achieving a more circular economy for plastics will enable society to continue to harness plastics' essential benefits, like enhancing the safety and sanitary packaging of food and personal care products, while helping to protect and restore the environment for future generations."
In an April 19, 2018 pre-Earth Day policy statement in which the Plastics Industry Assn. (PLASTICS), embraced a Sustainable Materials Management (SMM) policy, PLASTICS VP of Sustainability Kim Holmes noted, "Every material carries some environmental impact. But through a life-cycle analysis approach, we find that, in so many instances, plastics are the most efficient and sustainable choice, particularly when the plastics are recovered and their value can continue to be realized. The SMM approach represents the smartest way forward for the industry, the environment, and the economy, and we look forward to using it as a blueprint for how we can continue to make a positive impact."
On May 29, 2018, The European Commission presented an ambitious new directive to tackle marine litter by introducing measures that include the reduction and restriction of selected single-use plastic products, such as disposable balloon sticks, straws, cutlery, plates, cups, and food containers. "The proposal is a meaningful addition to existing legislation and strategies. Unfortunately, however, it remains vague regarding sustainable alternatives," said François de Bie, Chairman of European Bioplastics (EUBP).
Editor's note: The graphic, "Plastics in a circular economy," is courtesy of the American Chemistry Council.