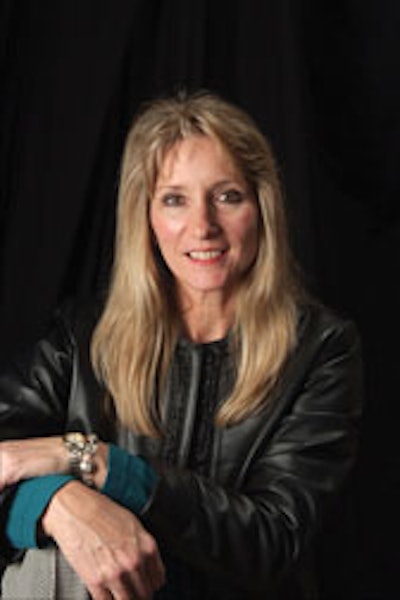 This external acknowledgement is for those companies (based on third-party comparative assessment) that have created a financial value for shareholders based on sustainability practices across economic, environmental, and social dimensions.
The commitment to sustainable practices begins with company leadership and ultimately extends to each employee. Senior leadership provides a vision and encourages a culture of continuous improvement within the company. Each employee recognizes the elements where they personally contribute to the sustainability goals of the company. It becomes a part of each employee's annual assessment. To no one's surprise, the spirit for sustainable practices is often inherent in employees and only needs to be directed and encouraged. In fact, a strong sustainability vision is increasingly important in recruiting and retaining highly effective employees.
In the best companies, financial performance and sustainable practices are not separate and distinct facets of corporate strategy. Improving energy efficiency is a clear example of the synergy that can exist between sustainable practices and financial performance, whereby costs are reduced at the same time that comsuption of fossil fuel is reduced. For companies operating in developing countries, the sustainability impact may be social, related to worker or supply chain human rights; the financial implications are measured in terms of a positive global brand image and desirable reputation. Philanthropy, an element of sustainability, exemplifies that in order for a company to continue to "do good," it obviously must be financially successful.
In our experience, every company in every industry has opportunities to improve. Identifying the issues material to your company and subsequently the potential synergies, as noted above, is a good place to begin. Tactics include benchmarking within your industry, identifying gaps and associated risks, and carefully prioritizing among the opportunities identified.
Due to the diversity and complexity of the topic, we believe the role of managers at every level is to understand the "compass heading" regarding sustainability practices and then communicate and enable each department and each employee to take appropriate actions. For example, if energy efficiency and associated greenhouse gas reductions are target areas, the Procurement Department will look at means to reduce the energy associated with transporting raw materials and products; Operations will select machinery based on high energy efficiency or look at modifications to improve energy efficiency, often with related improvements in waste reduction and water use. Even philanthropy has evolved from "check book philanthropy" to align giving with issues critical to the company.
Extracting value for shareholders from your company's sustainability practices requires that you communicate your vision, challenges and progress, both internally and externally. Keep employees informed about progress and challenges on sustainability goals along with progress towards achieving financial goals. Inform your supply and value chain partners of your practices and efforts to make improvements, using sustainability reporting channels. Engage your suppliers and your customers in broader initiatives for even more widespread effects; a pivotal example of this is WalMart's recent Sustainability Index questionnaire to its 100,000 global suppliers (walmartstores.com/factsnews/newsroom/9277.aspx).
Your challenge, as 2009 comes to a close, is to identify the products or processes within your control that will tie new, more sustainable practices with financial improvement for your company in 2010 and beyond. Expect it to be a journey, rather than a destination. Set your goals to be incrementally better by this time next year, without sacrificing financial results along the way. Continue to look for opportunities to make sustainability part of your core operating procedures—beginning with commitment at the top of your organization.

Barbara McCutchan, PhD, is an Associate of PTIS. She can be reached at 540/962-0505 or Barbara@ptisglobal.com.