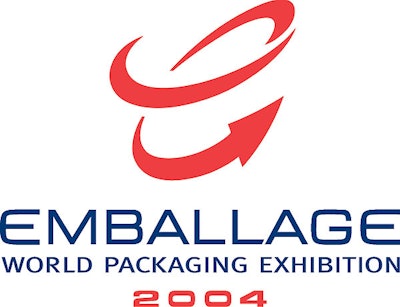 Just ahead of every Emballage, the French World Packaging Exhibition, the show's sponsoring group publishes a report designed partly to promote the show. Emballage will be held November 22 to 26 at Paris-Nord Villepinte. This year, Pack.Vision studied the packaging marketplace, producing a report entitled, Packaging: A Global marketplace. Myth or Reality?
In some 27 pages, it reveals several interesting insights about global brands and their packaging and how both the product and package are customized for differing customs and tastes.
Some brands are definitely global in nature, but that doesn't mean the same product or presentation is used in every country or region of the world. Nestlé's Nescafe is one example of a worldwide brand with hundreds of different products whose tastes, sizes, and packaging adapt to local custom. For example, instant coffee is packed into tins for the Japanese market, but not in Europe or North America.
Garnier not only adapts its cosmetic products to local fashion, it varies the size: larger for the United States, smaller elsewhere. It also employs different coloring of visual images in Malaysia and in Brazil. On the other hand, Lancôme of France offers its products in identical packaging worldwide, with French and English copy only.
A number of food brands, such as Häagen-Dazs and Starbucks, have achieved international expansion without conceding anything to the initial concept. Much the same is true for pain relievers like Advil and Bayer. Some cosmetics follow this trend. "The small blue Nivea bottle is a symbol of moisturizers for the entire world," the report notes. And Dove, in a relatively short time, established itself as a symbol of hygiene products that "nourish" the skin, according to the report.
Yet, for all the success of Häagen-Dazs and other U.S. brands, Gatorade "has met with more or less lukewarm success, depending on the country involved." Others that couldn't copy their iconic status in the United States to overseas markets include Snapple and Ben and Jerry's, partly, the report says, because package sizes and graphics were not in keeping with the foreign markets.
Really international products
In this globalized world, companies manage products and packaging in different ways. The report notes that Estée Lauder packages in Canada some products made in the United States that are then exported to the entire world. Nestlé packages in France or Brazil coffee that originates in America and is then reexported back to North America.
On the other hand, L'Oreal has it both ways, the report says. Its large megabrands are managed by an international marketing group, usually in a single format. But most products are sent to subsidiaries that have their own marketing facilities that "ask for products, sizes, and specific packaging."
Nonetheless, packaging has a strong local dimension. "Packaging production sites are situated as near as possible to packaging sites, which, in turn, are situated close to the consumer," the report points out. A worldwide spirits brand, Smirnoff vodka, for example, is produced and packaged locally, using different producers that are bound by the brand to manufacture the same shape of bottle. "What appears simple and obvious from the point of view of the marketing person is much less so for the manufacturer, because glass technologies are not historically the same in different countries," says the report. For example, silica content is not the same in different countries. The same principle holds true for metals used for drink cans; an identical shape masks a multitude of "little differences" of a manufacturing or technological nature, the report points out.
However, there are exceptions to this localized packaging, especially for high-end products like cosmetics. France, Japan, and South Korea now all supply specialized parts for cosmetics packaging, because each country has unique capabilities. Estée Lauder in the United States, for example, imports injection-molded parts from France for packaging at its North American factories.
'Branding' vs packaging
Brands seem to be far more universal than even the products themselves, much less the packaging. "Is the worldwide success of Coca-Cola due to its product, or is it because it is to be found almost anywhere?" the report asks.
When it comes to packaging, size becomes a local issue. For example, the report notes that PepsiCo's Tropicana markets fruit juices in 2-L containers in the United States. That size, however, is too large for most European markets and is far bigger than what the Japanese market would desire. The copy reports: "Packaging is much smaller in Japan because the Japanese have limited space, and enjoy a remarkable network of convenience outlets."
In London, Procter & Gamble launched P13 to replace Olay for Europe, the Middle East, and Japan. The aim, according to the report, was to design packaging adapted to the different types of bathrooms and to the cultural customs, for example, a small refillable package for Japan.
The report also discussed sustainable packaging development and suggested that packaging may face "a reintroduction of Economies of Energy in the production process." However, this theory won't be easy for Americans to adopt, the report says.
"Rapid climate change may lead to a new awareness among consumers, including Americans, for whom the right to as much cheap energy, air conditioning, and automobiles is almost a part of their constitutional rights. Sustainable development is therefore an abstract notion, or even contrary to individual freedom of the majority of Americans..."
This Eurocentric view pervades the report, especially when discussing packaging development. However, given the sources interviewed, it's not surprising. The only North American interviews in the credits were with representatives of Estée Lauder and Landor Associates, both of New York. That contrasts with at least 10 interviews with France-based companies, four from London, and a few from the Far East. The report was developed by Loeb & Innovation (www.loeb-innovation.fr).
Companies in this article