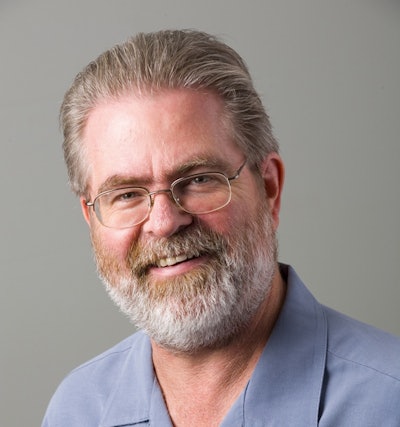 Let's start with our very own "PMMI 2014 State of the Industry Packaging Machinery Shipments" report. It shows that total U.S. packaging machinery shipments, including exports, increased 6% in 2013 and are now at $7.9 billion. That beats the heck out of 2012, when PMMI's report showed that total U.S. packaging machinery shipments dipped by 4%.
Alan Beaulieu, an economist at ITR Economics and regular speaker at various PMMI meetings, says that PMMI data tracks well with general economic conditions, and because 2013 was generally better than 2012 across the board, it only stands to reason that it would be better for packaging equipment makers as well. When the numbers for 2014 come in, Beaulieu expects them to be good, too, and he thinks 2015 will be another good year. "CPGs have cash and are in a buying mode," says Beaulieu. "They want to upgrade and increase efficiencies, which should make 2015 a good year, even though we're seeing a little cooling off in manufacturing right now."
Meanwhile, from across the pond comes research that also looks promising. According to an IHS market report called "Automation opportunities in the North American market for packaging machinery 2014," the North American market for packaging machinery is forecast to grow at a CAGR of 4.1%. Two markets—labeling/coding/decorating machinery and form/fill/seal machinery—were forecast to have the highest growth rate over the period 2013 to 2018, says UK-based IHS, at a CAGR of 5.6% and 5.3% respectively. The largest end market for packaging machinery in 2013 was food, which accounted for 37.6% of sales. Growth for machinery sold to the pharmaceutical industry was highest at a CAGR of 5.3%, says the IHS report.
It's worth noting, by the way, that a recent agreement between PMMI and IHS means that the "PMMI 2015 State of the Industry Packaging Machinery Shipments" report will be done by IHS. According to PMMI Vice President Market Development Jorge Izquierdo, the 2015 report will have the same insightful data on past performance that it's always had. But it will also have a greater element of forecasting into the future than in years past, as this is a capability that IHS is known for. In addition, IHS Associate Director Alex West and I are looking into ways in which some portions of the shipments data can be communicated throughout the year in Packaging World rather than waiting for year-end results alone. So look for that in upcoming issues.
Considering how busy packaging machinery OEMs are going to be with all the orders inundating them in 2015, it's too bad there isn't a magazine aimed squarely at them to help guide them along the way. Ah, but as luck would have it, just such a magazine is rolling off the presses for the first time this very month. Called Packaging + Processing OEM, it's brought to you by PMMI Media Group, the same organization that has produced not only this magazine for the past 20 years, but also Automation World, Healthcare Packaging, and Contract Packaging.
Making PP-OEM all the more intriguing is that it's aimed not only at OEMs producing packaging machinery, but also at those who make processing or converting equipment. Quality editorial coverage will touch on the latest advancements in software, machine networking, remote diagnostics, and motion control—the technology tools that will permit OEMs to build the next generation of game-changing equipment. Also tackled will be issues such as OEE, training, field service, product development, manufacturing and assembly practices, factory acceptance tests, commissioning and installation, workforce development, and more. OEMs will even be able to see regular profiles of their peers so they can benchmark their own practices against others in the industry.
We're excited about this new launch. To learn more about PP-OEM, visit www.pp-oem.com.