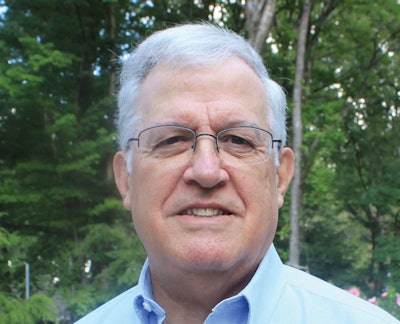 Following are six of the transformative technology nuggets that will most interest packaging futurists coming to the show:
Stand-up pouches. Right now the stand-up pouch is the hottest format in the market. Stand-up pouches (SUPs) are fast becoming the "go to" alternative to bottles, jars, cans, cups, and cartons of everything from infant foods, frozen waffles, fresh produce, ice cream treats, cough medicines, wine, beer, and nutrition supplements. At the show, SUPs—and the systems to insert fitments and spouts, add zippers and handles, fill, collate, multipack, and case pack them—will abound.
Lightweighting. Shaving grams of material and weight (and pennies of cost) off glass bottles and jars and steel and aluminum cans has been a driving force of package development teams for more than 40 years. More recently, lightweighting of plastic containers appeared to hit the floor when lightweighting of bottle walls led to collapses and—in the case of water bottles—volcano-like eruptions of water when the thin skinned containers are first opened.
But then plastics packaging developers in the U.S., Japan, and Europe formulated microcellular foams and infused them in the inner layers of plastic packages to reduce materials and weights by as much as 15% without compromising container integrity.
Unilever took advantage of the technology in new polyethylene bottles introduced this Spring in Europe for Dove body wash (right). The soft cream-like finish that the microcellular foams impart to PET bottles will be on view at Pack Expo. Sure to be a show topic of conversation: the technology's potential impact on the performance and cost of flexible and thermoformed plastic packaging formats.
Can alternatives. Aseptic and retortable paper cartons and a pantry full of retortable plastic cups, bowls, and trays seem poised to mount a serious challenge to the dominance of steel cans for processed foods.
By some reckoning, the proliferation of plastic and composite material options for food could see metal cans lose their food market preeminence within 10 years. At the show, metal food can alternatives will be increasingly prominent—at least in part because the canmakers aren't promoting the benefits of metal packaging at this show, as they once did. What you will see is more than a half dozen exhibitors promoting the marketing, functional, and (one day) economic benefits of retortable plastic containers with silhouettes ranging from can-like, straight-walled cylinders to sleek microwave-to-table serving dishes.
Printing on convex surfaces. Full-body shrink wrap labels give recyclers headaches because the different materials and adhesives used to secure them can gum up the works at material recovery facilities (MRFs). One possible ungumming solution: print the bottles directly. But until the last couple of years, no one made a printer capable of printing process color images directly on glass or plastic convex surfaces. Now several machinery makers, including at least two exhibitors, offer convex surface printers with the potential to challenge sleeve labels.
Shelf-Ready Packaging (SRP). Packagers want SRP (also known as Retail-Ready Packaging) because their customers want to reduce the number and cost of case good "touches" between the point-of-manufacture and the point-of-sale. Expect crowds around case packers with RRP/SRP transformability.
Integrated systems. Fewer managers are looking for single-function machines, i.e., those that only do filling or capping. "Form, fill and, seal" is, increasingly, today's mantra, encompassing not only classic flexible pouching systems, but now also a range of plastic, paper, and foil semi-rigid options as well.
Pack Expo has always been a good predictor of packaging's future. And if this year is any indication, packaging's future is likely to be lighter, increasingly flexible in format and functionality, and more plastic in composition.