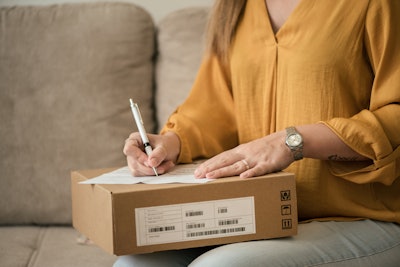 Zion Market Research (ZMR) points out that the pharmaceutical and medical device markets are growing rapidly in both developed and developing nations. However, the organization notes, "the industry is facing issues related to the supply chain process, such as shipping delays, counterfeiting, product recalls, and theft. Track-and-trace solutions, such as automatic identification technologies and software, are both effective and reliable in ensuring proficient delivery of components and materials to customers."
ZMR's new report on the global track and trace solutions market was valued at approximately $1.4 billion in 2017 and forecasts it will grow to $4.6 billion by 2024, reflecting a CAGR of 18.72% between 2018 and 2024.
The report says, "Track-and-trace solutions play a vital role in the distribution and logistics of medical devices. Stringent regulatory requirements for the implementation of serialization are the major growth driver of the track-and-trace solutions market globally. Other factors that are likely to contribute notably toward the market in the estimated timeframe are increasing emphasis on brand protection by manufacturers, rising product recalls concerned with packaging, and emerging pharmaceutical, biopharmaceutical, and medical device sectors."
The one limiting factor in the market, says ZMR: "huge aggregation and serialization costs."
Other key factors
• By technology, this market is bifurcated into Radio-Frequency Identification (RFID) and barcodes. Barcodes are sub-segmented into 2D and linear barcodes. Barcodes held the largest market share in 2017. The 2D barcode segment held the largest market share that year, due to increased product use in biopharmaceutical and pharmaceutical for packaging.
• Hardware systems are sub-segmented into monitoring and verification, printing and marking, checkweighers, labeling, barcode scanners, and RFID readers. Software offerings are sub-categorized into line controller, plant manager, bundle tracking, case tracking, warehouse, and shipment manager, pallet tracking, and enterprise and network manager. Software solutions dominated the market, with a revenue share of about 57% in 2017.
• Aggregation and serialization products represent the application segments of the track-and-trace market. The aggregation segment is further categorized into the case, pallet and bundle, whereas serialization solutions are separated into bottle, blister, vials and ampules, carton, and medical devices. The serialization segment held the largest market share in 2017, owing to stringent government regulations for serialization implementation globally.