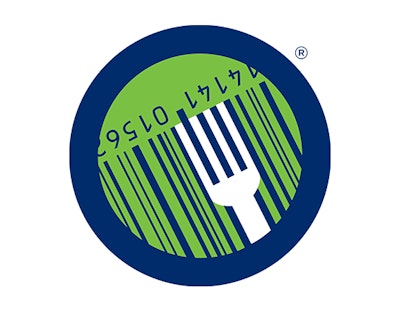 GS1 US® introduced a new structure for the Foodservice GS1 US Standards Initiative workgroups for 2017, focused on transitioning from basic standards adoption to establishing and sharing GS1 Standards implementation best practices for the foodservice industry.
The new workgroups were developed to support the industry's goals designed to increase efficiencies in the supply chain, enhance food safety and traceability, and improve product information through the use of GS1 standards.
"The Foodservice GS1 US Standards Initiative is evolving with industry needs and the new workgroup structure supports these shifting priorities, helping stakeholders use standards in their business processes to drive efficiencies," says Angela Fernandez, Vice President of Foodservice and Retail Grocery, GS1 US.
The new workgroups include:
•Operational Efficiencies Workgroup–Established to improve operational efficiencies by identifying gaps and opportunities where leveraging GS1 Standards can lead to reduced costs and business growth.
•Joint Foodservice and Retail Grocery Data Quality Workgroup–Established jointly with GS1 US Retail Grocery Initiative members, the workgroup will collaborate to drive best practices for achieving complete and accurate product data across both channels to support emerging e-commerce needs.
"Consumer demand for increased transparency and information about the food they consume is at an all-time high, so industry is laser-focused on improving data quality that can not only drive transparency, but also help protect brand integrity for supply chain partners," says Dennis Clabby, Executive Vice President, Independent Purchasing Cooperative (IPC)/Subway.
While the Global Trade Item Number® (GTIN®), Global Location Number (GLN) and User workgroups have sunset, the Global Data Synchronization Network™ (GDSN®) Implementation Workgroup, the Marketing Workgroup and the Traceability Workgroup will remain active in serving their respective purposes:
•GDSN Implementation Workgroup– Provides guidance and education for product information and attributes used for data exchange through the GDSN in the foodservice supply chain.
•Marketing Workgroup– Facilitates marketing and communication programs and strategies to help promote and accelerate voluntary adoption of GS1 Standards.
•Traceability Workgroup– Develops industry-specific guidance and recommendations to support enhanced traceability, including the adoption of GS1-128 barcodes.
"Participating in GS1 US Foodservice Initiative workgroups gives companies the opportunity to provide input on evolving standards implementation guidelines that will affect their businesses going forward," says Fernandez. "It's an important time for industry stakeholders to get involved and help shape the future."
The Foodservice GS1 US Standards Initiative represents a broad cross section of industry trading partners. Today 132 manufacturers, distributors, brokers, operators, industry associations, government agencies, logistics, and technology providers are participating members in initiative activities focused on improving transparency, operational efficiencies, traceability, and food safety with GS1 Standards.
GS1 US, a member of GS1® global, is a not-for-profit information standards organization that facilitates industry collaboration to improve supply chain visibility and efficiency through the use of GS1 Standards. Nearly 300,000 businesses in 25 industries rely on GS1 US for trading partner collaboration that optimizes their supply chains, drives cost performance and revenue growth while also enabling regulatory compliance. They achieve these benefits through solutions based on GS1 global unique numbering and identification systems, barcodes, Electronic Product Code-based RFID, data synchronization, and electronic information exchange. GS1 US also manages the United Nations Standard Products and Services Code® (UNSPSC®).
Companies in this article