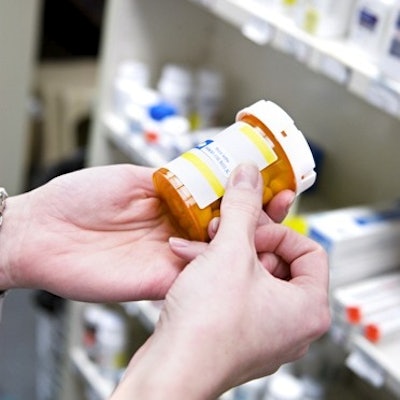 Implementing track-and-trace technology to help safeguard the U.S. pharmaceutical supply chain from counterfeit drugs could cost pharmacies between $84,000 and $110,000 per store in the first year alone. That was learned from a study on the safety of the U.S. pharmaceutical supply chain and the impact of a federally mandated track-and-trace system on the U.S. retail pharmacy segment, if implemented. The study was released in June by the Coalition for Community Pharmacy (CCPA), comprised of the National Community Pharmacists Assn. (NCPA) and the National Assn. of Chain Drug Stores (NACDS).

According to a CCPA press release on the subject, "The cost estimate includes expenses for implementing hardware, software, infrastructure, implementation resource costs, and added labor costs for operating a track-and-trace system—not withstanding other substantial costs for pharmacies to build and maintain data centers to manage the required information and investment costs for pharmacy distribution centers. The financial cost of implementing a track-and-trace system could reach upwards of two percent of total annual pharmacy sales in the first year, in an industry [that] only averages an annual net profit margin of three percent."

Years to deployment

State laws regulating wholesaler licensure have deterred counterfeits in the U.S. drug distribution channel since 2005, according to the release. Voluntary steps already taken by supply chain partners have also helped ensure drug distribution security. But, it said, "track-and-trace technology is still years away from widespread deployment in the U.S. supply chain."

Bruce T. Roberts, NCPA's executive vice president and CEO said, "The decision makers now have evidence to substantiate two critical facts when it comes to the admirable goal of stopping counterfeit drugs from entering the marketplace. First, the problem is caused by internet drug operators, who are not legitimate healthcare providers that unfortunately are not targeted in the current legislative solutions being bandied about Congress. Second, the cost to fix this problem is an enormous unfunded mandate that would create a tremendous financial strain on community pharmacies. We hope that Congress realizes these facts and opposes the ill-conceived provisions that are contained in the bill addressing this issue—H.R. 5839."
-Jim Butschli
This article appears on the homepage of our sister publication, Healthcare Packaging.