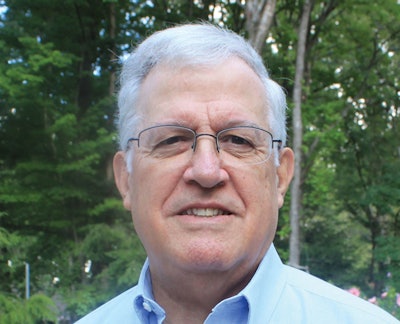 • Amazon.com Inc. has quietly begun its first big push into perishable private-label (PL) foods, enabling the online retailer to test new products with generally higher profit margins. (pwgo.to/2329)
• "Commissary brand" groceries—the military's moniker for PL—will be stocked in US Army & Airforce Post Exchanges, starting this Fall. (pwgo.to/2330)
• Tesco, the U.K supermarket giant, is reformulating its "own label" chocolates, cookies, cakes, and cereals to include cocoa from Rainforest Alliance Certified™ sources in the recipes by the end of 2018. (pwgo.to/2331)
• UPS is thinking about making Saturday deliveries for standard ground packages, a reaction to surging online shopping and its increasing reliance on home-based customers. (pwgo.to/2332)
The UPS, Amazon, and PX market developments are likely to expand the availability, satisfy consumer grocery wants/needs, and boost many supermarket items, particularly private label products. Sales of private label items—known outside the military as store brands or store labels, own brands, house brands or private brands—have hovered around 18% of retail sales in the United States for some years, according to the most recent studies put out by retail sales trackers, Nielsen and IRI.
Nielsen's November 2014 report, The State of Private Label around the World, (pwgo.to/2333), notes that the days of no-frills packaging intended only for those on a tight budget are "long gone." In a world where PL has a 16.5% dollar share of the global market, PL's 18% of Canadian and U.S. sales are just above average. Switzerland is the global leader in PL sales, enjoying 45% followed by Spain and the U.K. at 41%, although PL sales are beginning to taper off in places like Spain and the U.K.
"Private label value and unit market share dropped in several countries and total Europe by 0.1pt versus a year ago (2013)…," according to IRI's December 2014 report, Private Label in Western Economies: Closing the price gap, losing share, (pwgo.to/2334)… The IRI study points out that "variety is the most important attribute for shoppers and specific use and pack size come second, whilst price is the least important attribute" of private label products.
The role of packaging in the rise and fall of private label markets around the world is noticeably under-appreciated in these assessments. Pack size and "no-frills" is pretty much the extent of the characterization PL packaging receives.
Had I not been asked to judge a PL packaging competition earlier this year, I wouldn't have thought twice about the sparse packaging references in the studies. I would have agreed with assessments of PL packaging as spartan, bland, or knock-offs of their national brand counterparts. What a pleasant surprise at the competition to see that my perception was so out of register with reality. PL packaging has evolved. The PL packages we judged were an impressive, vibrant, quality lot, whether meant as value- or upscale-tier offerings. Not one knockoff of a brand name in the bunch.
To be sure, the packages set before us were viewed out of their retail shelf contexts—no compelling national brand packages against which to compare them. But the group gave me an improved appreciation of the role PL packaging is playing, largely without the support of big budget advertising and promotion campaigns.
While there's still a lot of dreck among the PL products I see in my local market, I've gained a newfound appreciation of the category as one that can offer products that are special, distinct, intimate, local, and reliable. As often as not, now that I'm noticing, they come in contemporary, functional quality packs with feature-rich opening/reclosing devices. Many PL products project a friendly, comforting, sometimes lighthearted presence through alluring multicolor graphics (Amazon's Mama Bear packages shown). Altogether, not a bad collection of attributes to take to market.
Ben Miyares, Packaging Sherpa, is a packaging market and technology analyst and is president of The Packaging Management Institute, Inc. He can be reached at bmiyares@packmgmt.org.