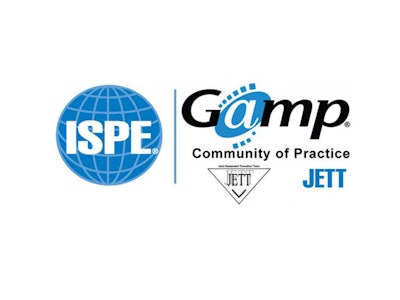 JETT is a consortium of healthcare industry equipment users, equipment suppliers, and consultants seeking to improve communications between users and suppliers to more effectively meet the "validation" requirements of the industry. Equipment that is considered includes processing, primary and secondary packaging, and labeling.
"JETT does not work in the area of packaging alone, but all equipment areas of manufacturing drugs," explains Mel Bahr, longtime JETT member and retired from MGS Machine. "Our major packaging-centric [effort] is putting together a variety of User Requirement Specifications (URS's) for serialization, in which a variety of equipment is involved."
JETT's goals are to:
1. Provide a common technical language base, bid package formats and validation test plan examples that will be widely accepted by the industry.
2. Promote communications between equipment users and suppliers.
3. Streamline time-to-market projects by incorporating GAMP (Good Automated Manufacturing Practice) guidelines and validation requirements up-front in major projects.
To help the industry, JETT offers numerous tools that can be downloaded free of charge from the "Sample Documents" section of its website. Bahr says JETT benefits members via "the use of our templates and processes [that] provide consistency for the purchase and installation of equipment."
The JETT team members currently are focusing on two major projects:
1. Revising all current URS's (User Requirement Specification) to the new tabular format. This format helps clarify requirements to suppliers and eases tracing these requirements through functional specifications, design specifications, Factory Acceptance Test protocols and validation.
2. Developing a series of URS's that include equipment and control systems for serialization and/or track-and-trace operations.
JETT is actively recruiting industry assistance in developing these industry-shared documents. Bahr says JETT is seeking "subject-matter experts for a variety of equipment, usually project engineers who are involved in the purchase and installation of equipment."
If you are interested in a helping with these projects, please contact Jim John at Jim.John@propharmagroup.com or Mel Bahr at mel.bahr@mgsmachine.com
Companies in this article