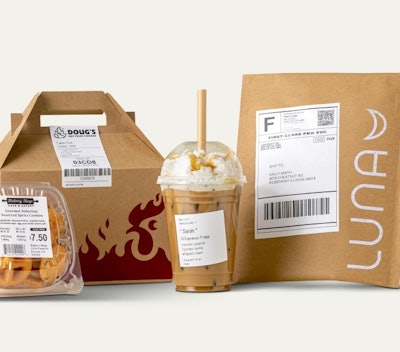 ThePackHub
The e-commerce market has demonstrated strong growth in recent years and its increasing prevalence is shaping packaging innovation. The COVID-19 pandemic has given the channel a significant boost with the demand for online specific packaging continuing to be important.
Learn more about ThePackHub's Innovation Zone here.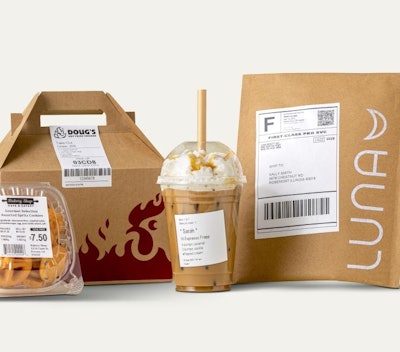 Label Manufacturer Avery Dennison Introduces Thermal Linerless Labels
Ohio-based label manufacturer Avery Dennison Label and Packaging Materials has announced the launch of a new direct thermal (DT) linerless label platform. The company states that the unit is designed for information labels, e-commerce, food delivery and pick-up, quick-serve restaurants, weigh scale and logistics applications. The unit is reportedly 32% thinner than lined labels and holds 50% more labels per roll. This leads to fewer roll changes, increasing operational speeds, and improving warehouse utilization. The product is available through a flexible service model with roll widths from 4-in. to 60-in (10cm –152cm). The linerless label platform uses emulsion adhesives to support semi-permanent and removable applications with adhesive and silicone coatings, which means self-wound labels won't stick to those underneath. The company says that the Avery Dennison blank linerless labelling solution offers productivity, sustainability, and safety benefits.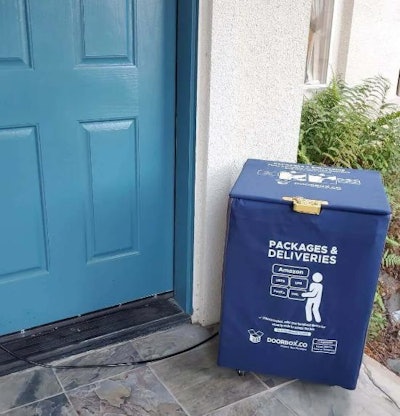 DoorBox Anti-Theft Package Delivery Box Has Alarm Protection
Nevada-based DoorBox claims to be the world's number one anti-theft package delivery box with alarm protection. The locking assembly securely connects and disconnects to all types of doorknobs, guardrails, posts or a wall mount (supplied) in about 3 seconds. The DoorBox is secured using the alarm-enabled steel cable. When packages are brought to the door, the delivery person will simply place them inside, without needing any code to open it, then press the lever to lock it closed, securing all of the packages. If the recipient has multiple packages being delivered on a single day, they can set delivery instructions on an Amazon account just once. Amazon will send those delivery instructions out during every delivery. DoorBox is also completely weatherproof, yet lightweight and portable. The tamper-proof alarm has a rating of 120 decibels.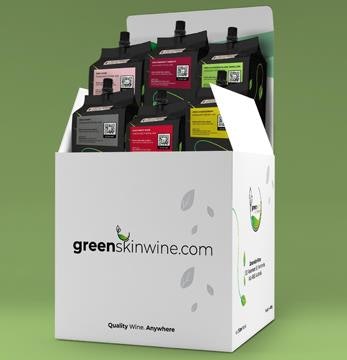 Start-Up Greenskin Wines Creates E-Commerce Friendly Solution
Australian wine start-up Greenskin Wines, which was founded in 2020, has been awarded two awards at the Packwine Design Awards. Greenskin was recognized for its innovative approach to wine packaging in both the Best Alternative/Sustainable Package Design Award and People's Choice Award for its recyclable soft pouches, which are said to take 80% less energy to produce compared to a 750ml glass bottle, and its 6-pack, which comes with a prepaid mail-back recycling system for return to partner REDCycle. It has a box weight of only 4.8kgs. The pouch material is a laminate of high density polyethylene (HDPE), low density polyethylene (LDPE), aluminum (foil), nylon, polyethylene terephthalate (PET) and polypropylene (PP), while the neck and lid are made of HDPE. The company says that the innovative design provides a game-changing solution to the current glass bottle crisis in Australia, where more than half of glass wine bottles end up in landfill.
Learn more about ThePackHub's Innovation Zone here.
Companies in this article