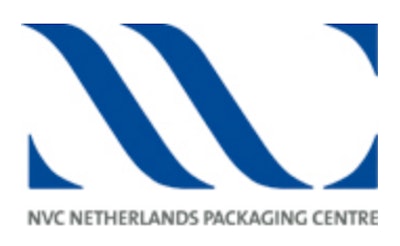 Nieuwesteeg said that there is a need to innovate in packaging design, including the disposal or return of emptied packaging by the consumer. He presented at the 7th ISTA European Packaging Symposium last week in Amsterdam (with co-presenter Zezia Zlaiouia, Research Assistant and E-Course Technical Assistant) on the direction web retail packaging is heading.
According to some estimates, said Nieuwesteeg, e-commerce packaging is happening at a rate of 5,000-10,000 times per second. With approximately 40 billion e-commerce customer orders per year that are packed for the merchant, unpacked and stored or stocked, and then re-packed and shipped to the customer, half of the work is unpackaging a product to repack it for e-commerce.
Nieuwesteeg also said that the packaging industry needs to learn the true cost of returns due to breakage and void in shipping, presenting Amazon's policy of fines for product leakage as an example of hidden costs that create expensive products to ship.
The NVC implemented an "E-commerce home delivery packaging survey" in 2017, which tested 36 different combinations of products in 36 different online orders between 3 online retailers (Amazon, Bol.com and AllExpress). The study looked for the following:
Ease of ordering, shipment, delivery
Handling of package, unpacking the products and the integrity of the products
Ease of returning products, ease of removing packaging materials
What were the results? The study found that 20% of orders showed some damage to outer packaging, only 30% of orders were easy-to-open, 10% of orders showed damage to a product in the order, and only 40% of orders were easy to return.
NVC will be implementing a retail Sustainability Insights Survey in the summer of 2019 and will release their findings in the first quarter of 2020. The NVC is a membership organization with the goal of stimulating the continuous improvement of packaging through innovation projects, information services and education programs.
To learn more about NVC, click here.
For more information on the ISTA European Packaging Symposium, click here.
Learn more about packaging solutions at the co-located PACK EXPO Las Vegas and Healthcare Packaging EXPO, September 23-25, 2019 in Las Vegas, NV.