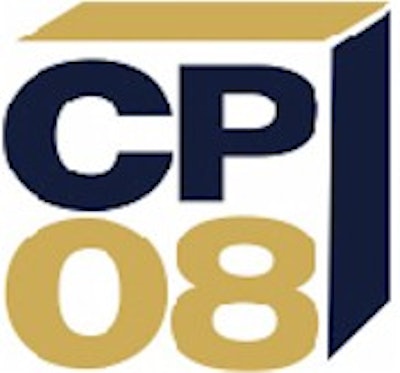 The educational and networking event will be Sept. 16-17 at the Chicago Marriott Schaumburg, in Schaumburg, IL.
Innovative contract-packaging practices will be the theme of this year's conference, which again has the support of the Contract Packaging Association.
Contract Packaging announces two keynote speakers for Sept. 16. Jeff George, vice president of R&D at Quaker Oats, a division of PepsiCo, will give the opening keynote "Innovative Packaging as an Investment." George has 20 years with PepsiCo. He directs all innovation, product, and process efforts for Quaker Oats Foods and Snacks, and is responsible for how products, processes, and packaging work together. In his presentation, George will outline the imperative for bringing new ideas into package development and pose questions that buyers and sellers of contract packaging services should ask to gauge either other's ability to be innovative.
The day's other keynote presenter will be William Zhou, manager international operations, Liz Claiborne Cosmetics. Zhou will discuss "Integrating Contract Packaging and Innovation."
Douglas Miller, production and operations manager at Beauty Avenues/Bath & Body Works, will present "Designing for Manufacturability: Making Contract Packaging a Team Player."
John Helferich will return by popular demand. Helferich, a Batten Fellow in the Darden School at the University of Virginia, will discuss mass customization best practices in further detail, expanding on his well-received presentation at CP 07. Helferich is formerly vice president of research and development at Masterfoods USA.
CP 08 will open with a welcome reception on the evening of Sept. 15 at the hotel. This year's improved program format will include breakout tracks and panel discussions.
Registration for CP 08 is open, and additional speakers and topics will be announced soon. Check back often at www.contractpackagingmag.com/cp08. [CP]
Companies in this article
Videos from Universal Labeling Systems, Inc.